There's so much advice out there about how your business can get off the ground quickly. We want you to build a strong solid business that get can get off the ground and thrive for years to come! Read our guide on how to not just get your small business off the ground but to nurture it along the way!
How long does it take to get a business off the ground?
We're constantly fascinated with grand stories about entrepreneurs hitting their first million during their months or their first year in business. But don't be fooled by rowdy social media and exuberant mainstream news. It takes time to build your empire. Just ask Ben Chesnut, founder of Mailchimp. It took Ben 17 years of experimentation to build his multi-million email marketing business. He did, and now it's worth more than $525 million.
The average time for an entrepreneur to consolidate a successful and profitable business is four years. Not only that, if you've already survived your first year, consider yourself a lucky (and pretty sharp small business owner). According to the SBA, 20% of all startups and small businesses close during their first year.
How to get your business off the ground?
With Patience. The first three years are all about developing your business services or products, consolidating your identity, and finding the proper messaging. You'll also need to find and keep the right people for your team and understand your customers. Your determination and motivation will be tested during this roadmap, but you must stay committed and know that you are working toward something more significant. Don't let anyone stop you, not even yourself. We put together these five tips to get your new small business off the ground:
1. Get quality feedback from the right mentors
Many of us often turn to our friends or families to get support as we open our first small business. But even if their advice is well-intended most times, it's not backed up by experience or constructive feedback. 
Instead, reach out to entrepreneurs and small business owners with years of experience to get guidance and mentoring. Find that person willing to give you a sincere testimony about their first years in business, sit down, and actively listen. It won't just give you a down-to-earth insight into all the challenges they have already faced; it will also encourage you to find the solutions to solve them- just like you did.  
Below you'll find some tips on how to find mentors and entrepreneurs:
Join industry groups in social media. These are some hashtags that you can look for as you search in Twitter, LinkedIn, and Facebook: #OfferHelp, #Careeradvice, and #Mentorship.

Look for entrepreneurship events or conferences in your area through apps like Eventbrite or Meetup.

Find a volunteer business mentor at Score

Reach out to your local business chamber for programs that best suit you.
2. Duplicate yourself for scalability
Create and draft down systems that will work when you're away. Then, as your team grows, you will already have an established foundation from which your team can build.
This doesn't have to be definite, of course. You should always leave an extra wiggle room to pivot as you experiment. But there must be consistency. Your business can't just depend on you. You'll burn yourself out and limit its growth potential. So, yes, sharing is caring. Share your vision, pass it along, and watch it grow.
Below you'll find some tips on how to consolidate processes for small business growth: 
Categorize your business activities. You could split them into basic categories like operations, sales, and finance. But this will depend on your business type.

Identify the business activities that fall upon these categories.

Break down each activity into a process, a step-by-step guideline of tasks.

You should also include tools, people, and strategies that you plan on integrating.

Save all these files and update them as your business evolves.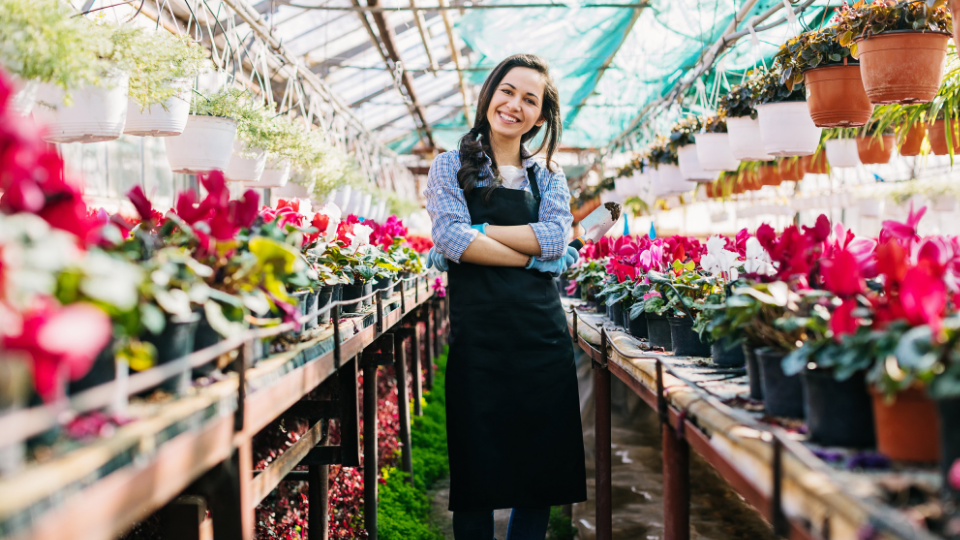 3. Develop a strong business plan
A business plan is a detailed document that clearly outlines how your small business can achieve its goals. It is a roadmap that considers your projection of financial growth, operational costs, and what you hope to achieve over at least a year. 
Having a business plan is a win-win deal for you, your business, and future funders and investors. Externally, it'll help investors or funders understand that you have a solid well-thought-out new business. Internally, it'll help you keep track of your progress and goals every quarter or to know when it's time to move in another direction. 
Related: The 10 key elements you have to include in your business plan.
4. Do your market research
You should consider two main aspects when you're embarking on your business journey: demand and offer. 
Is there a growing demand for the services or products you want to offer? To find out, you'll have to research your industry, context, and, most importantly, prospective customers. The best way to understand who to start asking questions is by defining your target buyer persona. Once you determine the characteristics of your audience and ideal client, you'll get a better understanding of how you can mold your products or services to suit their needs or hey-even desires. 
The next component is asking yourself, what is the market already offering? We're talking about competitive research. First, define your top competitors or referent companies in the market. Once you identify them, it's time to dig in and evaluate their strengths, weaknesses, and the impact they're already generating in the industry. 
When it comes to doing market research, digital marketing is king! So follow some tips on implementing the best small business digital marketing practices to get the best quality research. 
5. Keep your cash flow strong through working capital
Are you considering all the high costs and expenses to keep your business running and your cash flow strong? 
Cash flow is the net balance that comes in and out of your business in a specific period. It is the lifeblood of every business. Therefore, taking care of your cash flow is vital, especially during the first years in business. This is when companies often have significant expenses and still have not consolidated a current flow of revenue. 
Our best advice is, don't wait until you run out of cash flow to seek working capital for your business. It might be too late. Instead, consider getting additional funding to boost your cash flow during times of growth.  
Working capital for businesses just getting off the ground
Unlike traditional bank loans or SBA government funding programs, One Park Financial accepts businesses that are just getting off the ground. If your business is at least three months old and generates $7,500 or more in revenue every month, we can connect you with the working capital you need. 
Start integrating all our tips to get your new business up and going today! The road is a long one, but we want to be there for you along the way. We've been there before. Our fintech company was created by entrepreneurs that understand the challenges of building a new business from scratch. Check if you pre-qualify in minutes, and we'll connect with an account specialist to find the best option for you and your business needs.