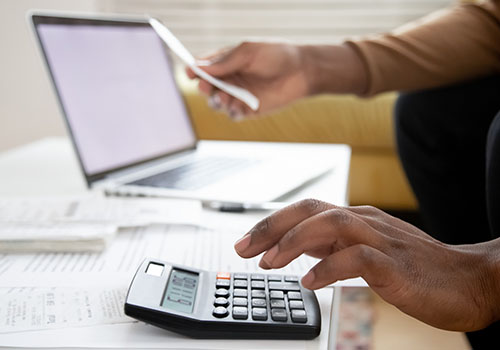 How Small Business Funding Works:
Many entrepreneurs have missed out on their chance to get financing because they are skeptical about small business lending. It's understandable, the internet and social media are sometimes an ocean of misinformation and sometimes it's hard to find reliable small business loan and funding facts.
In this article our finance experts shed some light into four common myths about getting a small business loan or capital and how it works. We hope they clear your doubts, so you feel more secure about reaching out for capital. The right small business funding plan can help your expand your business.
Myth #1: The only thing that matters is that you have a perfect credit score
Fact: Yes, traditional small business funding entities won't let you get very far in their application process without a perfect credit score. Bank loans usually ask for scores higher than 700. SBA (Small Business Administration) funds will reject you if your personal credit is below 640 or have past defaults on government loans.
But the truth is, your credit is not the only thing that matters. Lenders will also want to dig into your revenue reports, time in business, cash flow statements, financial documents, and that you count on a solid business plan.
Myth #2: You'll have to go through a long application process and wait months to secure small business funding.
Fact: The requirements you'll have to meet and the time you'll have to wait depend on the lender.
Banks or SBA loans usually have lengthy application processes and require you to provide documentation such as: balance sheets, profit and loss statements, credit reports, income tax returns, bank statements, business licenses and in some cases, franchise agreements and quotes from contractors and vendors.
Myth #3: A bank loan is always the best option to finance your business
Fact: Yes, banks and credit unions are the most traditional and well-known option when it comes to small business funding. But that doesn't mean they are always the best choice for small business owners.
In fact, banks aren't typically too thrilled about extending small business loans. They may refuse to lend to businesses that have opened less than a year ago or within specific industries (for example, travel companies, restaurants or consumer financial services).
Myth #4: I don't need small business funding if I'm doing well financially.
Fact: Your business will only generate revenue and ensure cash flow if you invest in it.
Don't be afraid to invest to make sure that your business goes from good to remarkable. Small business funding can help you fuel effective marketing campaigns, renew inventory, improve equipment and hire the remarkable team that will make it happen.
Don't spend your current revenue, save it as a safety net for future hardships instead. Explore the different ways your business can keep growing and set realistic goals on a short and long term basis. And remember, your main objective is to scale far and fast.
Alternative Funding Sources
Another excellent option for early-stage funding are alternative funders, which tend to be more focused on the future profit potentials of your business as opposed to your past credit history.
Alternative funding sources provide working capital and other forms of financing for small and medium-sized businesses whose owners need to access funds quickly and/or don't qualify for more traditional loans from a bank. Business owners don't need to have perfect credit scores to be approved for funding. Plus, the application process for alternative funding is likely to take minutes, not months. And the types of funding available, such as merchant cash advances- are designed to meet the needs of smaller businesses. Once approved – you often can access the funding faster – in days rather than the month or more that it takes to access funds from a traditional bank loan.
Or you can easily check if you qualify for small business funding in a couple of minutes from your home or business. One Park Financial works to help owners of small and mid-sized businesses access the funding that meets their needs. Established in 2010 and founded by entrepreneurs, One Park Financial understands the challenges associated with small business loans and their need for working capital. Visit oneparkfinancial.com and connect with a funding expert to discover the options that make sense for you and your business.