How to leverage digital marketing for small businesses
---
Tue | September 2023
---
Are you looking for a way to take your business' marketing to the next level? You might need to invest in digital marketing to seize a crucial opportunity. In this article, we'll cover some strategies that will help you boost your brand and grow your revenue with digital marketing for small businesses.
Like traditional marketing, digital marketing invests in your growing customer base. It can help you reach your audience through new channels and stay in touch with your customers more personally. 
Read on for expert tips on leveling your digital marketing, then contact One Park Financial to learn about financial support for your marketing strategies.
The ins and outs of digital marketing
Digital marketing is more affordable than traditional marketing, can give you a broader reach, and can improve your ability to acquire new customers. It also has a higher potential ROI (return on investment). On top of that, executing a digital marketing campaign often takes less time than a traditional marketing campaign, as it involves only digital tactics. 
Does that mean you have to choose one or the other? Not necessarily. Plenty of small businesses use a combination of digital and traditional marketing to reach their audience. However, because digital marketing is more cost-effective, it can be an excellent place to start if you still need a comprehensive marketing strategy.
If you're new to digital marketing, don't stress. It isn't as complicated as you might think — it all comes down to creating a strategy and investing in a few profitable tactics.
To explain how digital marketing works, we'll cover a few FAQs below. 
How do small businesses use digital marketing?
Small businesses use digital marketing to expand their reach and engage with a broader audience. For example, consider an ad on social media versus a traditional billboard. The billboard can only reach a limited number of people, and anyone who sees it might forget about it as soon as they drive by. 
A digital ad, on the other hand, can catch someone's attention and appear multiple times in their online feed. People can also interact with the ad and be redirected to your website to learn more. 
Online ads aren't the only form of digital marketing. Other popular digital marketing tactics include:
Search engine optimization (SEO)

Social media marketing

Email marketing

Pay-per-click (PPC) ads

Influencer marketing
We'll cover some of those tactics in more detail below.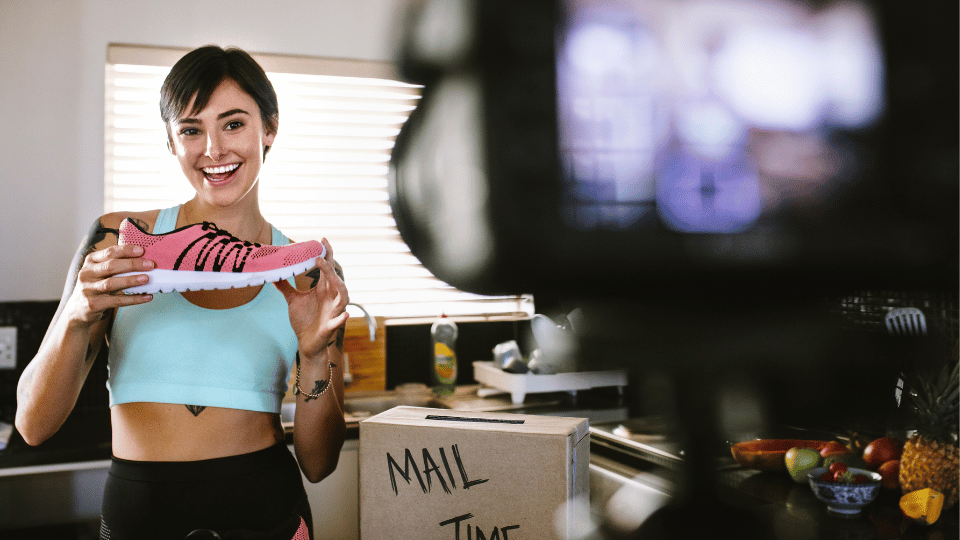 How much does digital marketing cost for a small business?
Your digital marketing cost will vary depending on your strategy. Digital tactics are cheaper than traditional marketing (television, radio, billboards, and print media). That's because they require less infrastructure and can be handled by one- or two-person teams.
If you hire a digital marketing agency, you might pay more, but you could get a higher ROI (return on investment) when you bring in experts to help. Some digital marketing efforts, like SEO, are accessible when done in-house but won't expand your business' reach as much as paid tactics. According to some experts, a successful digital marketing strategy may cost between 5-10% of your total revenue.
What are the most effective digital marketing strategies for small businesses?
It's important to stress the distinction between a digital marketing "strategy" and a "tactic." Your strategy is your game plan — it should include several digital marketing tactics that help you achieve a specific goal. That goal might be growing your revenue, reaching a wider audience, boosting conversion rates, or improving customer retention. 
Here are a few effective digital marketing tactics that you might incorporate into your marketing strategy:
Search engine optimization
SEO is a method of optimizing your website's photo, text, and video content to get higher in search engine results, such as Google, Yahoo, or any other search engine.
For example, if you own a jewelry business, you want your website to be at the top of the results when someone searches "best jewelry shops near me." You can either pay for a sponsored ad or use SEO to do that. Optimizing your website involves incorporating keywords, enough photos and videos, headers, and more.
SEO can be free if you create and maintain your website. If you work with a web designer or agency, ask about implementing SEO strategies to help your search engine ranking.
Pay-per-click ads
PPC advertising is a faster way to get your website or blog to the top of search engine results. As the name suggests, you'll pay a small fee whenever someone clicks on your ad. That way, you will only have to pay if the ad effectively engages your potential customers.
The cost of PPC ads varies depending on your industry, but the average PPC cost is around $2.59 per click.
Social media marketing
Social media is a unique channel for marketing because it allows you to interact with your customers personally. You can use your business' social media pages to answer questions, share updates, and encourage your customers to tag you in posts.
One benefit of social media marketing is that it only costs staff hours. If you have a team member who is social media-savvy and can maintain your pages, you don't need to outsource to a professional. This tactic is beneficial if you aim to improve customer retention — interacting with your customers online will encourage them to revisit your business. 
Email marketing
Email marketing is another tool to generate leads and improve retention. Services like Mailchimp allow you to set up automated emails so your existing or potential customers can receive updates and promotions. 
You can also use email marketing to re-target potential customers who visit your website but don't make a purchase. Automated emails will remind them to come back and check out your site again. 
Influencer marketing
Another way to use social media for marketing is to partner with an influencer. Influencers promote products and businesses on TikTok, Instagram, and YouTube.
Partnering with an influencer has been shown to improve engagement rates because they provide a realistic, friendly image of your business. They talk directly to their followers and show how your product or service works in real life. Influencer marketing isn't always affordable, but it can be a practical part of your digital marketing strategy, especially if you want to appeal to a younger audience.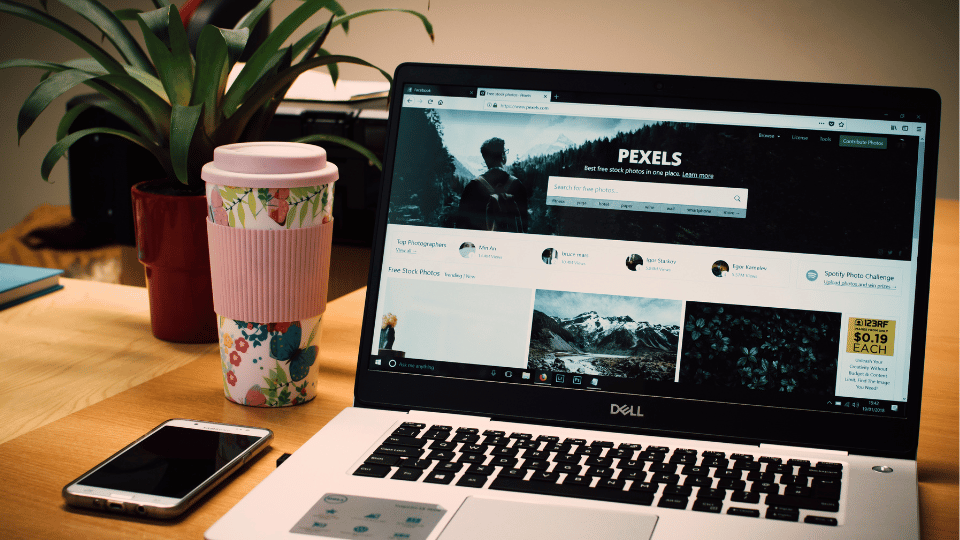 How can I start digital marketing for my business?
You have a few options if you want to invest in digital marketing to grow your small business. You can choose to leverage digital marketing in-house — in other words, you and your team can make a plan and work on your digital marketing tactics on your own time. This might be the best option for a new business on a tight budget.
You could also choose to hire a digital marketing agency. An agency will help you create your marketing strategy, advise you on the right tactics, optimize your website content, and more. This is the more expensive option, but it's a more reliable way to expand your reach without taking too much time out of your schedule.
If you're interested in working with a marketing agency or consultant, remember that obtaining funding for this is always an option. A small business loan can help you afford your marketing strategy and maximize your ROI.
Building an effective digital marketing strategy
The first step in leveraging digital marketing for your business is to create an effective strategy. Again, a strategy is like your game plan: It's the combination of tactics and investments you will use to reach your goal. 
Here's how to create your digital marketing strategy in a few steps.
1. Establish a budget
At the outset, you should decide how much you want to spend on your digital marketing. If you're applying for business financing, choose how much of the funding will be spent on your marketing strategy. 
If you plan on hiring a marketing agency or consultant, talk to them about their pricing options. They might help you establish your budget before you start to outline your strategy. 
2. Determine your goals
Next, decide what you want to achieve with your digital marketing strategy. Of course, your ultimate goal is to earn more profit, but it's important to outline specific, achievable goals that digital marketing tactics will help you meet. 
Here are a few examples of goals you might set for your digital marketing strategy:
Increase customer acquisition
Digital marketing can help you boost your acquisition rate by reaching a wider audience. It can also help you expand your reach to new audiences. For example, if you want to reach more young customers, you should invest in social media marketing. If you want to target an older, professional audience, try email marketing. 
Increase customer conversion
Digital marketing tools are helpful for customer conversion, or turning "lookers" into paying customers. Automated emails can re-target customers who visited your website without making a purchase. Encouraging customers to follow you on social media can also help keep your brand on their minds. 
Raise customer retention rates
Acquiring a new customer can cost five to seven times more than retaining an existing one. That's why many B2C companies choose to focus their marketing strategies on customer retention. Digital marketing is a tool to engage with your existing customers and keep them coming back. 
Meet an expected ROI
An average digital marketing strategy may achieve an ROI of around 5:1. That's $5 earned for every $1 spent on your marketing. You can work with your digital marketing team to establish an ROI goal before you get started. The agency or professional you're working with may not be able to guarantee a certain ROI, but they'll help you track your progress and adjust your strategy to maximize your investment.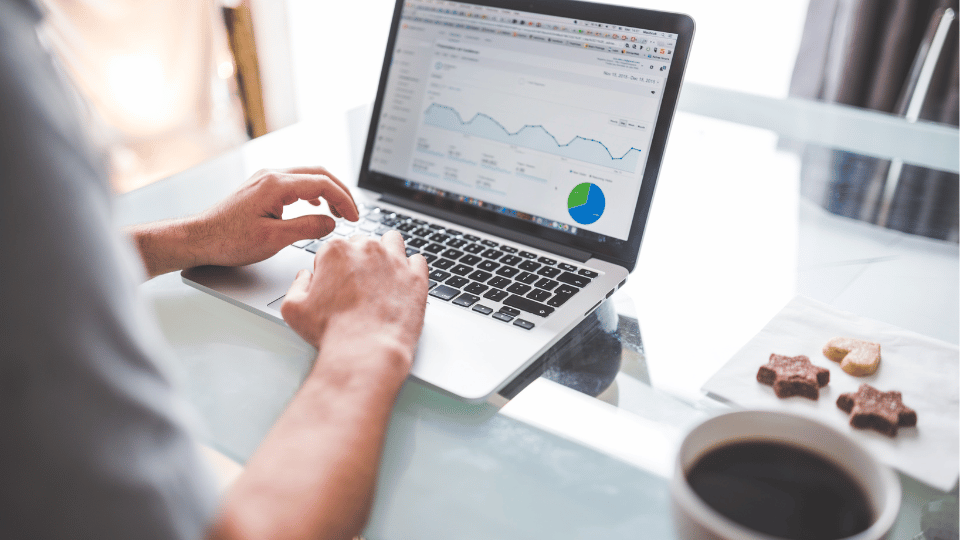 3. Invest in digital marketing tactics
Next, it's time to decide which tactics you want to incorporate into your digital marketing strategy. If you aren't already working with a digital marketing team or consultant, this might be a good time to reach out to one. They can help you make a plan and decide which tactics meet your budget and goals. 
Remember that not all digital marketing tools will be right for every business. A roofing business, for example, may not benefit from retention-focused tactics like customer loyalty programs or social media outreach. Instead, that business should focus more on SEO strategies or PPC ads to reach new customers.
4. Track your progress
Even the best digital marketing strategies take time. You may not notice growth in your customer acquisitions, conversions, or retention right away. Track your progress and adjust your digital marketing strategy as needed. 
A few key metrics you'll want to keep track of include:
Number of website visits

Likes, comments, and shares on your social media pages

Online sales

Leads generated from different sources, such as phone calls, website visits, and emails

Foot traffic if your business has a brick-and-mortar location
5. Adjust your strategy and re-invest
The lifespan of a typical marketing campaign is around three months. But that doesn't mean digital marketing is a one-time project. After you've met your initial ROI goals, it's time to re-evaluate your strategy, make changes, and keep investing in tactics that will help you grow your business. 
If your digital marketing strategy isn't as successful as you wanted, you may need to try different tactics. It might be time to hire a professional marketer if you aren't working with one already. They'll help you troubleshoot your strategy and make a plan to maximize your ROI.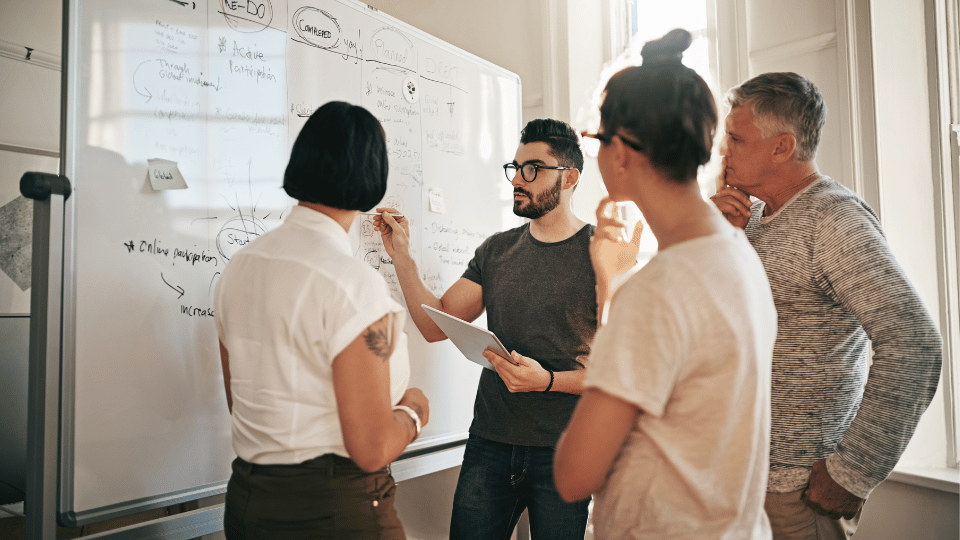 Access capital for your digital marketing campaign
Successful marketing is expensive. There's no way to quickly reach more customers and boost your sales for free. But the more you invest in a sound digital marketing strategy, the more you'll get out of it.
Fortunately, funding options are available for small business owners who want to invest in better marketing. One Park Financial can get you the capital you need. If your business has been open for three or more months and you have a minimum monthly revenue of $7,500, fill out our pre-qualification form.
With an intelligent strategy, professional guidance, and the capital you need, an investment in digital marketing is an investment in your business' success.
Disclaimer: The content of this post has been prepared for informational purposes only. It is not intended to provide and should not be relied on for tax, legal, or accounting advice. Consult with your tax, legal, and accounting advisor before engaging in any transaction.