Women entrepreneurs are on the rise, and a low credit score isn't a good enough excuse to stop them on their way to success. We've compiled a list of small business loans and funding alternatives for all the women out there. As a woman entrepreneur is time to connect your business with new growth opportunities. So, girl boss, keep reading and start moving mountains! 
Why we should empower women entrepreneurs
We're feeling optimistic about the immeasurable potential of women in business! For example, 42% of all U.S.-owned companies are owned by women.
Sadly, when it comes to women's access to funding, we're not grasping on to the excitement (yet). Most women entrepreneurs and minorities with low credit scores often face rejection when applying for traditional funding options. Or worst yet- they are asked to secure their loan with a colossal amount of collateral, everything from real estate to equipment or inventory. There's no need to back up now. If you're a female entrepreneur, you've already gotten far facing uncountable challenges. Read on to learn about different business loans and funding alternatives for women business owners with bad credit. 
Small business loans and funding options for women with bad credit
1. Government business funding for women
Loans from the U.S. Small Business Administration, called SBA loans, are issued by SBA-backed banks, financial institutions, and online lenders but are sponsored by the federal government. There are different government business loans for women with bad credit aimed at minorities, startups, and new businesses. Below are some types of government business loans for women with bad credit:
a) Women-owned small business federal contracting program
Women business owners interested in SBA loans should adhere to the Women-Owned Small Business Contracting Program. The purpose of this federal program is to limit competition and open the playing field for women entrepreneurs that want to get funding from the different SBAs programs. There are even specific contracts for women minorities, such as the Economically Disadvantaged Women-Owned Small Businesses (EDWOSBs). If you want to know if your industry qualifies, you can check this list by the SBA with the corresponding NAICS codes.
To qualify your business should meet the following requirements:
Meet SBA size standards.

Be at least 51% owned and controlled by female US citizens.

Have women make high-level decisions regarding business operations.
b) The SBA 7(a) loans
Another government small business loan for women with bad credit is the SBA 7(a) loan. The downside of this loan is that it only offers up to $50,000 in working capital. However, it can be extended up to six years, and interest rates can go from 8% to 13%, depending on the lender. Last year, more than 50% of female-owned businesses received 13.7%, or $5.01 billion, of the SBA 7(a) loans approved.
c) SBA micro-loans
These types of loans are aimed at entrepreneur women who are just getting started and that want to invest in inventory, furniture, and equipment. They can go up to $50,000, and the payback period is as much as eight years. They are issued by a network of community-based lenders and have different rates and qualification requirements.
d) Additional SBA resources for women
Women entrepreneurs can also access other Small Business Administration networking events and workshops, such as the National Women's Business Council.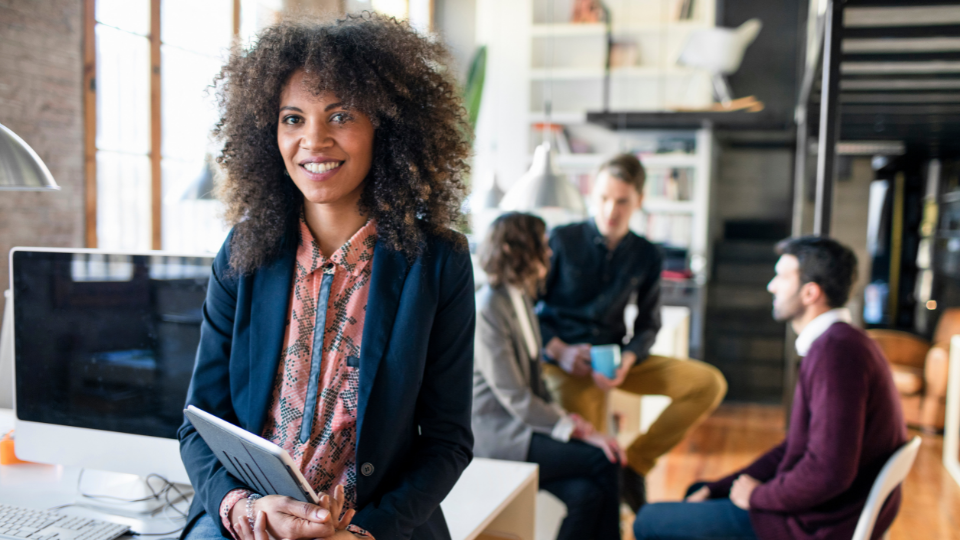 2. Grants for women entrepreneurs
If you feel confident about the potential of your business, then you should opt for small business grants for outstanding women entrepreneurs like you. These grants can come from non-profits, private entities, or federal programs. Unlike business loans, they don't have to be paid back. Here are several grants and funding resources available specifically for women-owned small businesses. These are typically from private entities, non-profit organizations, and federal programs:
a) Eileen Fisher women-owned business grant
This women's clothing retail brand awards up to 10 women business owners with a total of $100,000 every year. Check eligibility requirements. 
b) Cartier Women's Initiative Award
If you have a startup or only 1 to 2 years in business, you can qualify for this grant that selects seven finalists to receive $100,000 and 14 applicants to earn $30,000 each. All applicants get professional mentoring sessions. Read for more details. 
c) The Amber grant foundation grant 
Womensnet.com gives a monthly $10,000 reward to a women-owned business. At the end of every year, all selected women have an opportunity to get an additional $25,000. This is an essay-based grant. You can apply here.
d) Dream big awards
This $25,000 grant is sponsored by the US Chamber of Commerce. To qualify, your business must generate less than $20 million annual profits, be in the US, and have fewer than 250 employees.
e) Small business innovation research program
Women business owners can get up to $150,000 to $1 million in grants if their small business focuses on research and development. Check if you meet their requirements.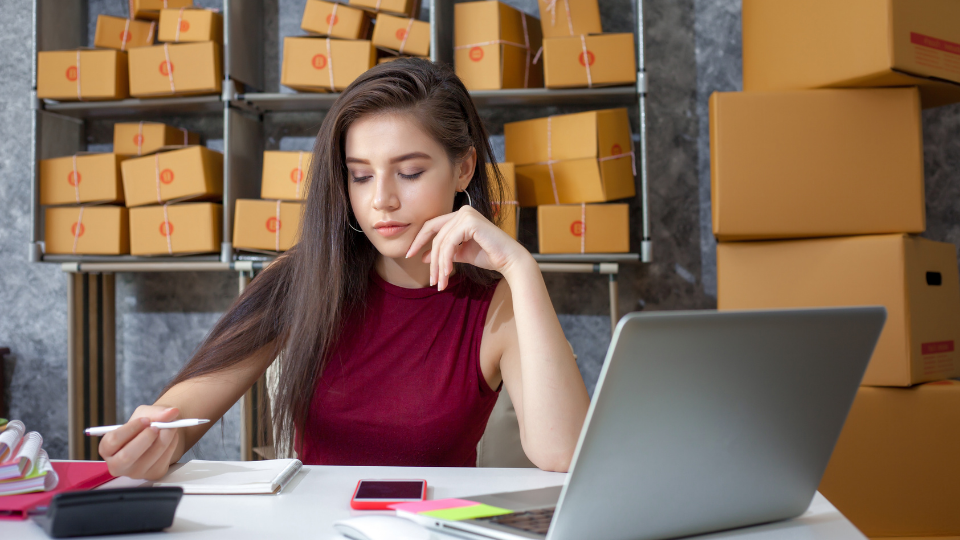 3. Alternative loans and online funding
If you have a low credit score or insufficient credit history and you're just getting started, an alternative online lender could be an excellent choice for you and your business. Online lenders offer everything from term loans to lines of credit and typically provide a more flexible approach to business funding. They are ideal for women entrepreneurs that want to get fast funding and don't meet the strict requirements that traditional banks ask for. Online funders can offer the following products for women entrepreneurs with bad credit: 
If all these options for women-owned businesses don't fulfill your expectations, opt for alternative funding sources such as merchant cash advances. This funding method is not a loan, and it's focused on the future profit potential of your business as opposed to your past credit history. 
Additionally, you don't need to have years in business to qualify for one. One Park Financial alternative funding programs allow companies with three months or more in business to apply. Some of the benefits of One Park financial funding programs are as follow:
Quick access to funds. Once approved, the funding will be deposited into your business account within 72 hours. 

No fixed payback amounts. Payment amounts will always align with your business cash flow. You'll pay less during slow periods and pay more during high-volume times. 

No high profits are needed. Your business revenue only has to be higher than $7,500.

It is a friendly option for women entrepreneurs with bad or low credit. Your credit score won't be a priority.  

No collateral is required, the performance of the business supports this financing, not your assets.
Key steps of the application process
Each business loan and funding program has different requirements and guidelines. But typically, you have to fill out a form or an essay to qualify. Once you submit the required information, wait for several weeks or months for the entity or committee to pick your application from all the solicitors. 
Below you'll find the standard process to follow if you want to apply for business funding: 
Do your research: Check the websites available to search for business funding for female entrepreneurs or women owned-business.

Write an outstanding business proposal: You want to convince judges to pick your business. You should include an executive summary, reasons for seeking funding, and long-short-term objectives. 

Check the eligibility requirements: These could be based on credit score, race, age, the status of your citizenship, financial need, type of career, educational background, or business industry. 

Submit all documents and applications before the deadline: Get in touch with the entity in charge. If necessary, get in touch with the entity's administration to make sure you submit all the required documents and follow up on your application.

Keep track of your applications in a spreadsheet: We recommend you apply for several business loans and funding programs. Write down announcement dates and stay tuned, there's e a lot of competition out there!
Start your application process today!
Established in 2010 and founded by entrepreneurs, One Park Financial has supported dozens of women-owned businesses to prosper, create new jobs, and generate economic growth in their local communities. Visit the One Park Financial how it works page, and connect with a funding expert today. Or check if you pre-qualify for business funding by filling out our online form.