How to leverage Artificial Intelligence in your small business
---
Wed | May 2023
---
Welcome to your guide on leveraging AI in your business! 
Are you ready to streamline operations, boost productivity, and enhance customer experience? Because that's what AI can do for you. 
Read on to discover how AI can:
Personalize and optimize your sales process.

Help you make the most of your marketing campaigns.

Improve customer service and create magical experiences.

Make accounting and bookkeeping tasks a breeze.

Super-charge your HR and recruitment efforts.
We're about to dive into AI for business and see how it can work wonders for your business. Ready to join the 37% of companies already using AI? 
Let's go!
Five applications for AI in your business
So where exactly can you apply AI to your business? The short answer is "pretty much anywhere." We're about to dive head-first into the long answer.
1. Sales
AI can help you adapt to your customer's needs quickly. Your team can stay on top of everything as your customers evolve and their journeys change. 
AI tools are also great at personalization. They collect insights from hundreds of data points, allowing you to tailor sales pitches to each customer's needs. 
Pretty neat, right?
Sales outreach happens across multiple channels. AI tools can gather info from all those channels to comprehensively view your customers. 
On top of that, predictive analytics can help you determine which customers are most likely to buy your product or service.
Let's look at some examples:
Chatbots are amazing for automating customer service and sales processes, answering questions, providing recommendations, and completing transactions. 

Salesforce Einstein, an AI-powered CRM, can help you identify leads, prioritize tasks, and predict which deals will likely close. 

Rev is an AI-powered lead gen tool that finds new customers using machine learning to analyze your existing data.
AI has worked wonders for the retail, real estate, and manufacturing industries. 
For example, retailers use AI chatbots for personalized recommendations, real estate agents leverage predictive analytics, and manufacturers benefit from AI-powered CRMs.
Something for your sales team? 
First, look at which parts of your sales process need a boost. Then, see if any of the AI tools we listed can improve those areas. Try out a few to see which are best for your business and implement the top performers into your sales process.
2. Marketing
Picture this: AI tools gather and analyze data from multiple sources, creating personalized marketing campaigns tailored to each customer. 
How cool is that? 
AI marketing tools can predict which customers will likely buy and analyze real-time data. That way, you can make the best and most informed decisions. 
But it doesn't stop there.
AI can automate marketing tasks, like email campaigns and social media posts, and boost customer engagement with instant support from AI-powered chatbots.
Here are some tools to get you started:
Hootsuite Insights is social media monitoring tool that uses AI to track brand mentions and sentiment across social platforms. 

Phrasee creates engaging subject lines and email copy with AI-powered email marketing magic. 

Albert is a marketing platform that uses AI to automate campaigns and optimizes ad spend.
Industries like retail, real estate, and manufacturing have already seen the benefits of AI in their marketing. 
For example, AI platforms can help you create targeted ads that attract people at the right time. They also allow you to analyze your ads even before they are published.
AI analytics uses machine learning techniques to analyze data on the fly, provide key customer insights, discover patterns, and build data relationships. With AI tools, you can determine what's working and what's not for your business and how your customers interact with you.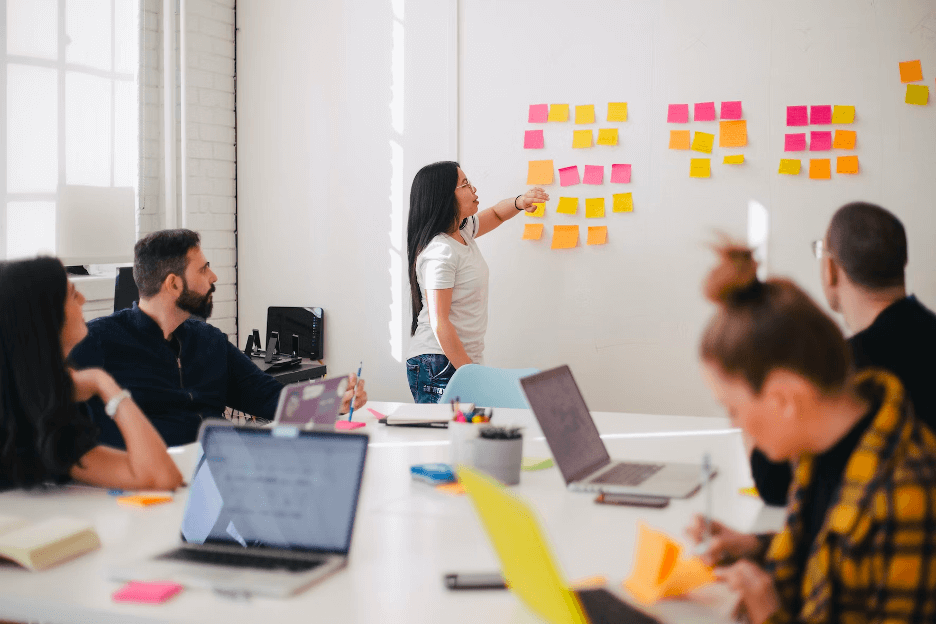 Ready to supercharge your marketing? 
Find out where you can improve your marketing campaigns. Then see if any of the three listed tools can plug the holes. And then implement them into your marketing strategy. 
3. Customer Service
Nothing can replace human interaction, but chatbots providing customers with instant support go quite a long way. 
AI customer service tools can automate tasks like email responses and social media interactions, which makes your workflow a walk in the park. 
They can also analyze your customer data to identify patterns and trends, so you can continually improve your customer service. 
On top of that, they can create personalized customer experiences using data from multiple sources – including internal and external.
Now, let's look at three examples of AI customer service tools:
Zendesk is a customer service platform that uses AI to automate tasks and improve response times. 

Freshdesk is helpdesk software that manages support tickets and automates workflows using AI. 

 Intercom is an AI-powered messaging platform that helps you engage with customers in real-time.
Which industries have just AI for customer service, you ask? Everything from banking and retail to healthcare has already embraced AI for that department. 
For example, banks use chatbots for customer support, healthcare providers for patient support, and retailers use various personalization tools to tailor shopping experiences.
So there are plenty of good use cases for you. 
Have a look at your customer service and see what could be optimized. Then check out Zendesk, Freshdesk, or Intercom, and see if these tools can help you provide a better customer experience. Let's put smiles on their faces!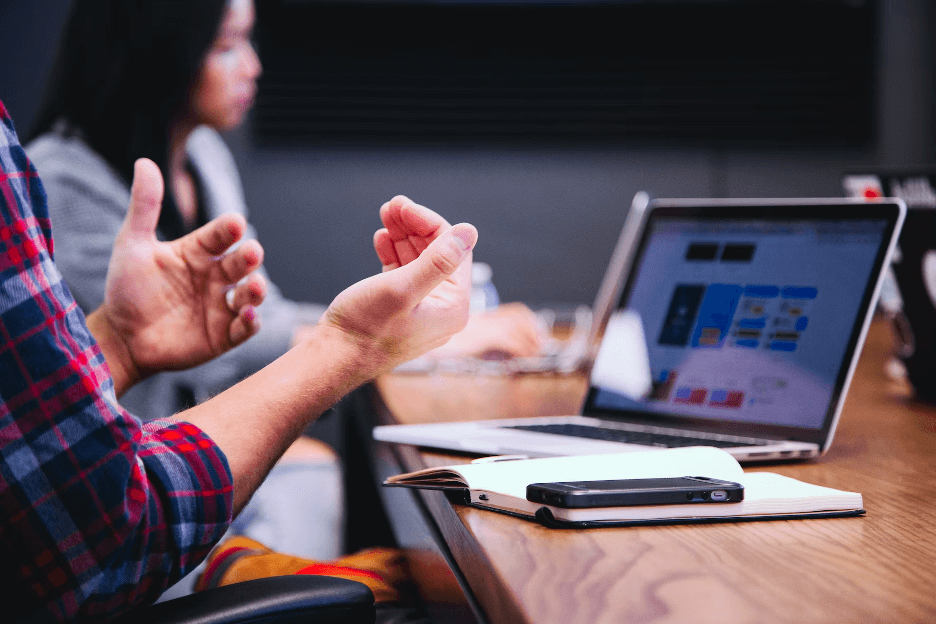 4. Accounting
AI tools are robots, and everyone knows robots are great at math's. So automating tasks like data entry and invoice processing with AI will save you time and reduce human errors. 
They can analyze financial data to spot patterns and trends, help you make smarter business decisions, can also detect fraud, and will alert you to potential issues.
So, what AI tools can you use? Let's have a look:
Check out Xero, an AI-powered accounting software that automates bookkeeping tasks and manages your finances. 

QuickBooks, another AI-powered accounting software, handles financial management and bookkeeping automation. 

And Sage Intacct? It's an AI-powered software that automates financial processes and enhances financial reporting.
Again, industries like retail, manufacturing, and finance have reaped the benefits of AI in accounting and bookkeeping. 
Examples include retailers using AI inventory management tools to optimize stock levels, manufacturers applying predictive maintenance tools to reduce downtime, and financial institutions relying on AI for fraud detection and prevention.
Let's level up your accounting department.
Take stock of the tools you're currently using and how efficient they are. Then, see if the above-pointers could help you improve things. Implement the top performers and watch your accounting and bookkeeping processes improve immediately.
If you want to learn more about QuickBooks, here's our guide on getting started with small business inventory software with QuickBooks?
5. HR & Recruitment
From automatic resume screening to identifying the most qualified candidates and reducing human error – AI and HR are a match made in heaven.
AI tools can match candidates to job openings based on their skills and experience. You'll get the best candidates available. 
And guess what? AI can also schedule interviews and send reminders, which gives your HR team a break from administrative tasks.
Want to know some AI tools that can help? Here they are:
Try HireVue, an AI-powered video interviewing platform that makes candidate screening a breeze. 

Textio helps you craft killer job descriptions and emails using the power of AI. 

Finally, Entelo is an AI-powered recruiting platform to find and engage top talent.
Industries like technology, healthcare, and retail have already benefited from AI in HR and recruitment. 
Examples: tech companies use AI-powered candidate matching tools to compete for talent, while healthcare providers apply resume screening tools for roles like nursing. Retailers, too, streamline hiring with AI-powered interview scheduling.
Ready to transform your HR and recruitment process? 
Start by narrowing down which processes could use a helping hand. Then see if HireVue, Textio, or Entelo fit the bill. Finally, choose your pick of the litter and get started. Your HR department will thank you.
Start using Artificial intelligence for business today
We've explored how AI can supercharge your business! 
Let's recap how AI can help you:
Personalize and streamline your sales process.

Boost marketing campaigns with data analysis and personalization.

Improve customer service by automating tasks and personalizing experiences.

Simplify accounting and bookkeeping with automated tasks and data analysis.

Enhance HR and recruitment by automating administrative tasks and matching candidates.
AI is versatile and can be applied pretty much anywhere in your business. Just assess your needs, test out different tools, and implement the best ones.
Are you ready to invest in AI for your business? We are here to support you with the working capital you need to accomplish this.
One Park Financial is the ideal choice for financing tailored to your business. We have over a decade-long track record of helping small businesses like yours.
To pre-qualify, you must be operating for at least 3 full months, and generate a minimum monthly revenue (sales) of $7,500.
Sounds like you? Get in touch with our financial agents or complete our online form and we'll get back to you as soon as possible.
Disclaimer: The content of this post has been prepared for informational purposes only. It is not intended to provide and should not be relied on for tax, legal, or accounting advice. Consult with your tax, legal, and accounting advisor before engaging in any transaction.