The ultimate guide to business ideas for women
---
Tue | March 2023
---
The COVID-19 pandemic has left an indelible mark on the global socioeconomic landscape, leading to an alarming loss of 114 million jobs worldwide from 2019 to 2020, as the International Labor Organization (ILO) reported. Unsurprisingly, women were more heavily impacted, with a 5.0 percent job loss compared to 3.9 percent of men's job loss.
Inequities in wealth and quality of life for women have been long-standing and exist locally and globally. Exacerbated by the pandemic, these conditions have threatened to reverse about 36 years of progress in bridging the gender job opportunity gap. 
Despite this gloomy forecast, it's noteworthy that women have emerged as strong business leaders, particularly in the US, New Zealand, and Canada, as highlighted by the global study "Mastercard Index of Women Entrepreneurs." These countries have vibrant, dynamic economies characterized by quality governance and robust venture capital networks.
In light of this, and to celebrate International Women's Day, we want to highlight women's capacity and potential to run sustainable businesses. So, if you're a female entrepreneur eager to realize your business dreams, you're in the right place. 
We've curated a list of the best business ideas for women, catering to various skill sets and budgets. These concepts span home-based, service, and product companies and have high profitability potential. Dive in and unlock your entrepreneurial journey.
Top Profitable Business Ideas for Women Entrepreneurs in 2023
As we navigate through a world with an increasing wealth of resources and opportunities, women are paving the way and establishing successful ventures across a myriad of industries. In the following sections, we delve into the best business ideas for women entrepreneurs in 2023. We'll spotlight opportunities that leverage the unique abilities and interests of women and those that have demonstrated success in today's dynamic business environment. Discover innovative and practical business concepts to kickstart your entrepreneurial journey.
1. Freelance Services
Becoming a freelancer requires skills, determination, and strategic planning. First, you'll need to identify your skills and what you can offer as a freelancer. Let's say you have always loved to draw, create art, or even write or photograph; then you have a talent you can use! 
You can create a portfolio to showcase to your potential clients the quality of your work and get a better idea of what you can offer. Deciding on specific expertise will help you stand out from the competition and position yourself as an expert. 
The next step will be to market yourself. You can start by working with agencies, word-of-mouth clients, and social media marketing to get your services out there. Also, building relationships with other freelancers, potential clients, and industry professionals is essential. Try attending networking events, joining online groups, and connecting with people on social media.
Some ideas of freelance services that you can start exploring can be:
Writing and editing.

Graphic design.

Web development.

Social media management.

Virtual assistance.

Photography and videography:

Translation.

Voiceover and narration

Makeup and hair services. 

Ceramic worship, among other services.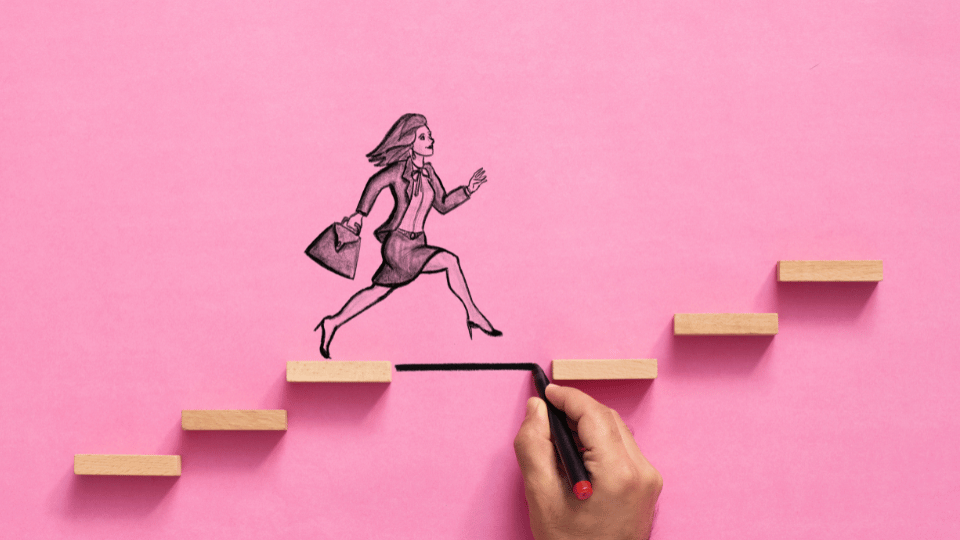 2. An E-Commerce Store
Starting an e-commerce business can be a lucrative and fulfilling way to build a business online. With the rise of online shopping, it's no wonder that more and more entrepreneurs are turning to e-commerce to reach customers and grow a business. However, knowing where to start can take time and effort. To create an E-commerce business, you'll need to take into consideration the following:
First, you'll need to choose a product or niche that you are passionate about and that has market demand. 

After that, you can conduct market research to understand your target audience preferences and competition. 

You'll need to register your business and set up your website, among other tasks you must complete to get started.
An e-commerce business requires more investment than a freelance business, but you can still execute it with few resources. Some resources and e-commerce platforms that can help you set up a typical online store are the following:
Those are just a few resources to help you set up a typical online store. Researching and choosing the right tools and platforms that adjust to your budget it's vital. 
3. Tutoring & Coaching
As the world evolves, new topics and skills emerge, and the demand for online courses and tutoring resources grows. We live in a society that is constantly becoming more and more competitive. With more reason, suppose you have expertise in a particular subject like Content Marketing. In that case, you can start a tutoring or coaching business to help students and professionals improve their skills and knowledge in specific topics.
After choosing a topic you know will appeal to your target audience, you can define the learning objectives for your course. Similarly, you'll need to determine the content you will cover and how you will present it, including video lectures, written content, quizzes, assignments, and discussions. Consider that you'll need to create additional materials such as PDF downloads, checklists, or slides. 
Many platforms are available for hosting online courses, such as Udemy, Teachable, and Coursera. Research the options and choose a platform that suits your needs and budget. The specifics of your process may vary depending on your topic, audience, and preferred platform. 
4. Fitness Training
Women passionate about fitness can start a personal training or fitness coaching business that offers clients customized workout plans and nutrition advice. Depending on your schedule, a fitness training business can be full or part-time! Some of the most common services offered by a fitness training business may include:
Personal Training: Working one-on-one with your client and designing a customized workout program.

Group Fitness Classes: These could be fitness classes that involve individuals participating in various exercises, such as yoga, Pilates, HIIT, Zumba, and more.

Online Coaching: Remote coaching services involving personalized workout plans, nutrition coaching, and virtual support through email, video chat, or phone.

Nutritional Coaching: Services aimed at helping clients develop healthier eating habits and improve their overall nutrition.
As a personal trainer, your rates will depend on various factors, such as your experience level, location, qualifications, and the type of training program. Some general guidelines for the cost personal trainers typically charge are:
 Between $25 and $50 per 30-minute session.

 $40 to $70 per hour. 

$60 to $100 per 90-minute session. 

The cost of group fitness training begins at $35 per class.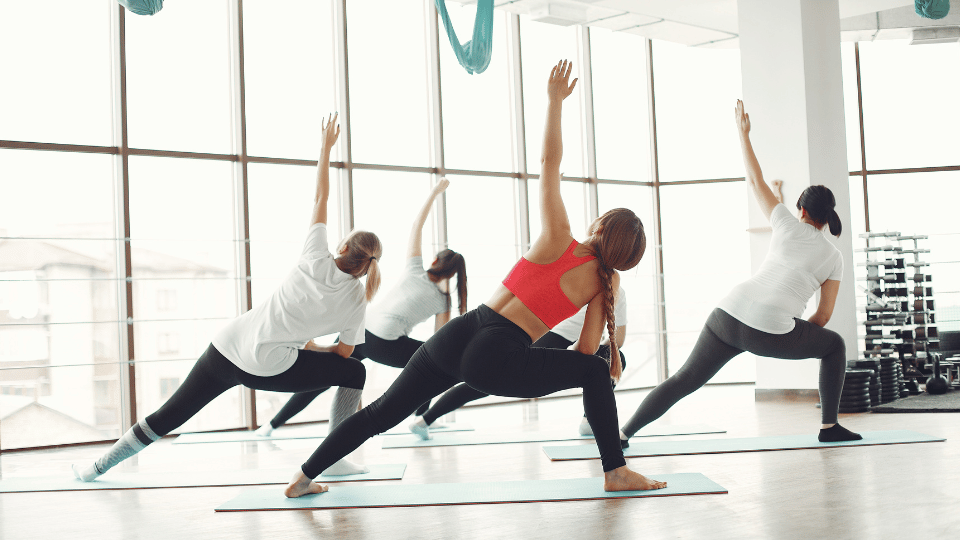 However, rates per session can range from $30 to $200 per session or more, depending on the above factors. Researching the rates in your area and determining what rate will work best for your business and experience level is essential.
5. Affiliate Marketing
Affiliate marketing is a form of marketing in which a company pays third-party publishers to generate traffic, leads, or sales to its products and services. The third-party affiliate searches for a product, promote it, and earns a percentage of the profit from each sale the company makes. It can be a lucrative business model for those with a solid online presence, a targeted audience, and a willingness to try to promote products effectively.
Once established, it can be a passive income earning you over $50,000 annually. It can also be a low-cost way to start an online business since you don't need to create your product or handle inventory or shipping. However, like any business, success in affiliate marketing requires hard work, dedication, and the ability to build and maintain customer relationships.
Some factors that you should consider when starting an affiliate marketing business are the following:
Choosing a niche that you are passionate about and has a demand for products or services. You'll need to research the market and competition to determine which niches have the potential for success.

You'll need to build and optimize a website for affiliate marketing. Keeping a website up-to-date includes creating content relevant to your niche and using search engine optimization (SEO) techniques to rank your website higher in search engine results.

Finding and discovering affiliate marketing programs relevant to your niche and offering high-quality products or services. You must also research each program's commission rates and payment terms.

Building an audience through social media, email marketing, and other online marketing techniques.

Providing Value and including product reviews, tutorials, and other content that helps your audience make informed purchasing decisions.
As with any business, affiliate marketing has challenges that can make it difficult to succeed. Some common challenges in affiliate marketing include: finding profitable affiliate programs, building an audience, and creating high-quality content, among others.
6. Fashion Consultant
Women with an eye for fashion can offer their services as personal stylists or fashion consultants to clients looking to improve their wardrobe and style. A personal stylist or fashion consultant works with clients to develop a style that suits their lifestyle, personality, and budget.
The profitability of this profession depends on the demand for these services in a particular area or market. There may be a high demand in larger cities, as there are more individuals with disposable income and a desire to stay up-to-date on the latest fashion trends.
For example, areas known for their entertainment industry, such as Los Angeles and New York City, may have a high demand for styling services for red-carpet events and other appearances.
Ultimately, the profitability of being a personal stylist or fashion consultant can depend on the individual's skill level, ability to attract and retain clients, and ability to effectively market their services. It's essential to do research, assess the local market demand, and create a solid business plan to determine the potential profitability of this profession.
7. Virtual Event Planner
Are you organized and detail-oriented? Virtual event planning could be an excellent idea for you. With the rise of virtual events in recent years, the need for skilled event planners specializing in the virtual realm has grown significantly. The global virtual events market was valued at USD 114.12 billion in 2021 and is anticipated to expand at a compound annual growth rate (CAGR) of 21.4% from 2022 to 2030. 
Some services you can provide as a virtual event planner include hosting virtual events such as webinars, conferences, and trade shows. To succeed, you must have excellent organizational and project management skills and strong communication and interpersonal skills. Equally, you should be comfortable working with technology and understand various virtual event platforms and tools. So, if you haven't already, you'll need to use the most popular virtual event platforms: Zoom, Microsoft Teams, Google LLC's Hangouts, and Webex. 
Additionally, you should be creative, adaptable, and able to think on your feet to handle any unexpected challenges that may arise during the planning and execution of an event. So staying up-to-date with the latest trends and best practices in the industry is essential to plan successful and engaging virtual events for your clients. 
8. Influencer
New social platforms, content types, and ways for brands to engage with potential customers emerge every year. For this reason, influencer marketing is a type of business that has become a predominant trend. According to a new report, 74% of marketers plan to spend at least a quarter of their social media budgets on influencer partnerships.
If you want to start an influencer business, you must collaborate with different brands to promote their products and services in exchange for compensation. So you must have a presence and influence in your social networks. The key to success will depend on several factors, such as the niche you choose, your level of commitment, platform, time, and effort.
Choosing a particular niche will help you focus on a specific target audience and create content that resonates with your followers. To determine your niche, consider your passions, interests, and areas of expertise.
Some of the niches that you can start exploring within the influencer industry are the following:
Beauty and makeup: This is one of the most popular niches within the influencer industry, with influencers sharing their beauty routines, makeup tips, and product recommendations.

Fitness and health: Fitness influencers share their workouts, nutrition tips, and healthy lifestyle habits, inspiring their followers to get fit and healthy.

Food and cooking: Food influencers share recipes, cooking tips, and restaurant recommendations, inspiring their followers to explore new foods and cuisines.

Travel: Travel influencers share their adventures, recommendations, and tips, inspiring their followers to explore new destinations and experiences.

Fashion and style: Fashion influencers share their fashion and style tips, outfit ideas, and product recommendations, inspiring their followers to find their style.

Parenting: Parenting influencers share their experiences and tips on raising children, from pregnancy and childbirth to child-rearing and family activities.

Tech and gaming: Tech and gaming influencers share their knowledge and opinions on the latest technology and video games, inspiring their followers to stay up-to-date with the latest trends.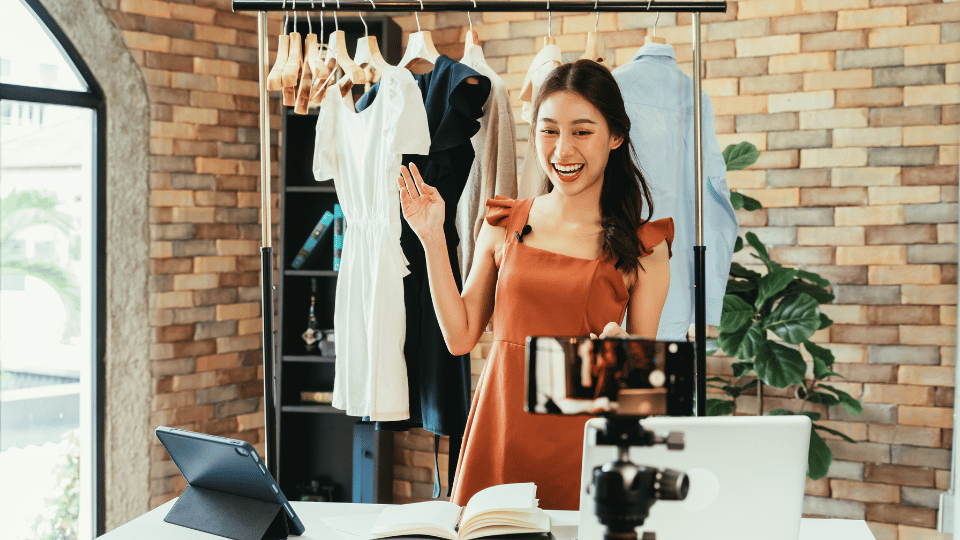 Remember that to be a marketing influencer; you must focus on creating high-quality content. Creating quality content increases your network of followers and helps you establish solid relationships with the brands. You will also need to identify your growth metrics as the percentage of new followers vs. old ones; this way, you can inform and show your potential to your customers.
9. Food Services
Suppose you are a great cook and you're passionate about food. In that case, starting a food service business is an excellent idea for you. If that's the case, a food service business can involve preparing, distributing, and serving food to customers. A food service business can include various services such as restaurants, cafes, food trucks, and catering services. 
So, you've been dreaming of starting and running a successful food service business. In that case, you can begin by developing a unique concept and menu that will appeal to the audience that you're looking to win. You can research the hottest food trends and customer preferences, test recipes, and consider pricing and ingredient sourcing factors. 
After your research, you can start developing your food service concept. For example, you want to create a farm-to-table restaurant specializing in locally sourced, sustainable cuisine called "The Green Table." Or it could be a catering business that offers high-quality, customizable catering services for events and specialize in various cuisines. 
In summary, starting and running a successful food service business requires careful planning, attention to detail, and a commitment to providing high-quality food and service. Consider that depending on the type of food service business and location, you may need to obtain various licenses and permits from local and state authorities such as the FDA. You can consult FDA's guide, "How to Start a Food Business", for more information.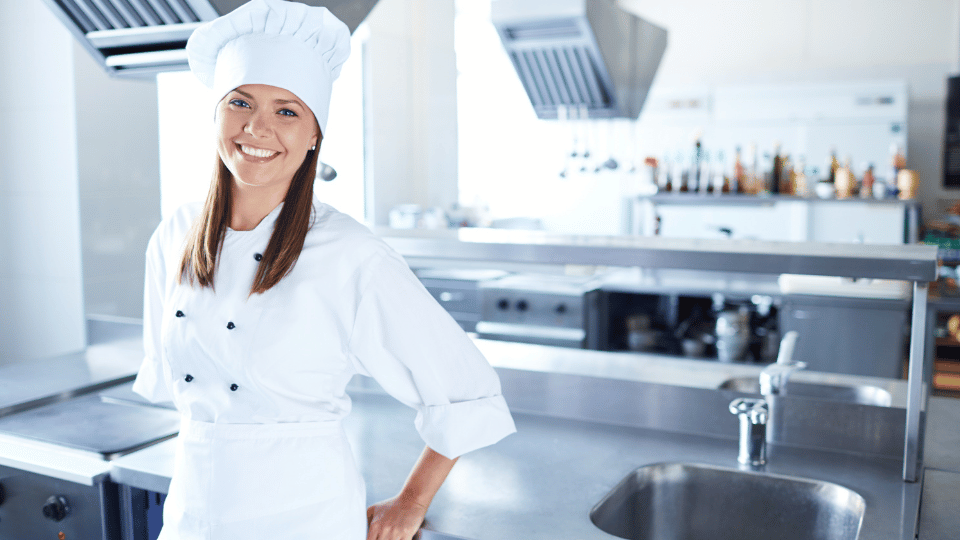 10. Nutritionist 
If you enjoy food and lead a healthy lifestyle, becoming certified as a nutritionist is a great option, even though the process may take longer.
Many states require you to be licensed to practice as a nutritionist. The requirements for a nutritionist certification vary by state but typically include completing an accredited program, passing an exam, and completing continuing education courses. 
Once you have the necessary education and experience, you can build your client base. You can do this by networking with other professionals in the field, creating a website, and marketing your services to potential clients. Also, through friends and family, you can find clients you can work with in person or coach online.
11. Wedding Planning
Planning weddings is a profitable business venture if it is well-managed, provides high-quality services, and has a solid client base. A wedding planner oversees all aspects of a couple's wedding to ensure their special day is stress-free, memorable, and smooth.
Before starting a wedding planning business, it is essential to research the market and understand the competition, target audience, and industry trends. You can also identify the services in demand and develop a unique selling proposition for your business.
Alternatively, you can generate additional revenue by offering floral arrangements, event rentals, and stationery design services. A wedding planning business can also benefit from referrals and repeat business from satisfied clients.
12. Pet Care Business
Starting a pet handling service can be a rewarding business for those passionate about animals and with experience working with pets. It's a great industry to start a business in since most pet owners are okay with spending a lot of money on their animals. First, you'll need to research the local market and competition. Identify the types of services in demand, and determine the needs and preferences of pet owners in your area.
The services you can offer can be dog walking, training, dog hotels, or grooming services. You will need some initial money to pay for the fees of establishing a website, getting a mobile pickup, and stocking up on grooming supplies.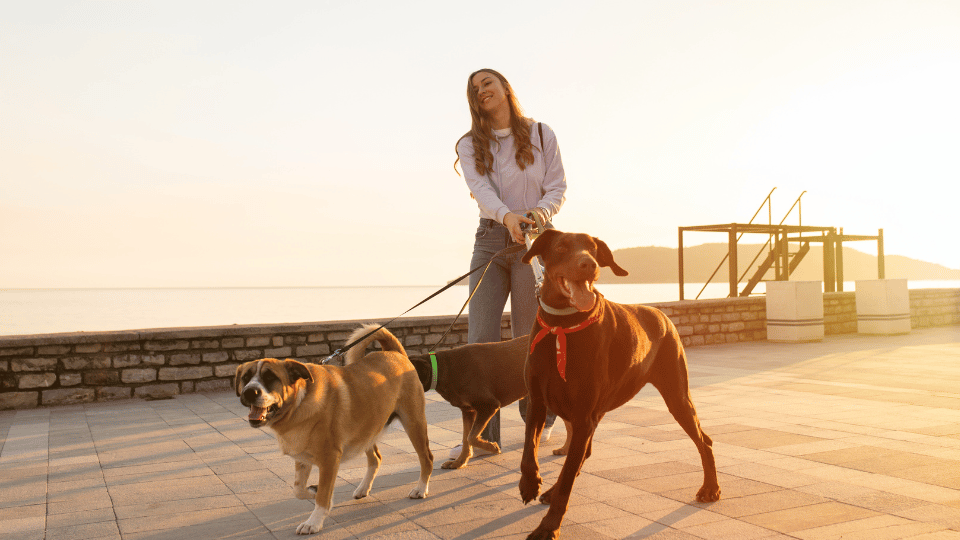 13. Travel Planning
If you love planning your own trips, chances are you could be good at planning for others and assisting people in designing the perfect holidays! With this business, you'll assist guests with booking their flights, other forms of transportation, hotel accommodations, tours, and much more. 
To ensure you can get the most genuine offers and experiences for your clients, being familiar with the nation or even speaking the language may be advantageous since you will need to connect hotels and local tour guides with tourists.
Start a Business & Make An Impact
Starting a business isn't easy, but it doesn't have to be scary. You may be looking to sell a product that solves a problem. Or you're to build a profitable self-employed business that creates opportunities for people around you. After all, if one of the ideas in the above sections sounds like your path, you should go for it and start your journey today! We wish you the best of luck, and remember, "The only way to do great work is to love what you do." - Steve Jobs.
About One Park Financial
Since 2010, One Park Financial has been improving the lives of small company owners all over the nation because we believe in the development and potential of small and. mid-size companies. We work one-on-one with business owners to help them secure their required funding. We work with a network of top affiliated or outside funders who provide a range of flexible financing options without the red tape, obstacles, and games involved with typical bank financing.
To work with us, you must have been in business for over 90 days to qualify and bring in at least $7,500 monthly revenue. If you're ready to get started and have a great chance to push your company to the next level with us, answer a few quick questions in our online form!
Disclaimer: The content of this post has been prepared for informational purposes only. It is not intended to provide and should not be relied on for tax, legal, or accounting advice. Consult with your tax, legal, and accounting advisor before engaging in any transaction.