The ultimate guide to business loans for bad credit
---
Wed | July 2023
---
Are you struggling to secure a business loan due to bad credit? Perhaps, you're wondering whether it's possible to get a business loan with a credit score of 500. The good news is that it's possible!
Even if your credit score is as low as 500, there are alternative financing sources you can explore. Alternative funders can be a great option when traditional financing routes are unavailable. However, we recommend that you thoroughly understand each option available and assess your finances before proceeding.
In this article, we'll provide a roadmap to help you navigate the world of commercial loans if you have bad credit. We'll explore various options, including revenue-based financing, short-term loans, invoice factoring, and equipment financing. Additionally, we'll highlight key factors you should consider before submitting your loan application.
Let's dive in and explore your options!
What does a bad credit score mean?
In business loans, a bad credit score is like a red flag for lenders. It usually indicates that a person has faced financial difficulties in the past. If your FICO score, a common type of credit score, is below 670, lenders see this as 'fair' to 'poor.' And if it's between 300 and 579, they'd consider it 'very bad' or 'poor' credit.
Because of this, traditional banks and lenders may not want to give a loan to a business owner with a bad credit score. They worry about the risk of not getting their money back. That's why many business owners turn to other options like online lenders or different types of business financing when they need a loan.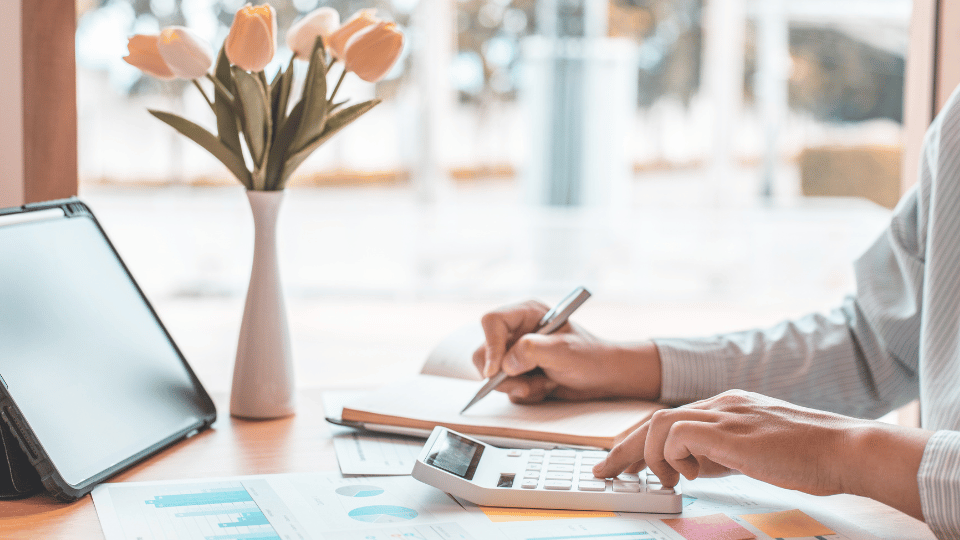 6 business loans options if you have a bad credit
The following are some of the best options if you are indeed looking to access a business financing with bad credit:
1. Revenue-based financing
As the name suggests, revenue-based financing is a type of financing that provides capital upfront in exchange for a percentage of the company's future revenues. 
You must repay the total amount from a percentage of your company's future sales until you fully return the capital, plus the cost of capital. This type of financing allows you greater flexibility because the payments are not a specific amount or interest rate but a percentage of your business account's daily balance, and they can fluctuate with your company's revenue. 
For example, if your sales drop due to the season or other unexpected factors, the payment could be reconciled to your current revenue; however, the full agreed-upon amount and cost of capital must always get fully repaid. 
Key features:
Non-dilutive means it does not require your company to give up any equity, which means you retain full ownership of the company.

Performance-based: The revenue your company pays back is based on your actual revenue, not a fixed term.

Flexible: RBF terms are typically more flexible than traditional debt financing. For example, the repayment period can be shorter or longer, and the cost of capital can be variable.
2. Short-term loans
A short-term business loan is a type of financing you can repay within 12 months or less. You can use this type of financing to cover unexpected expenses, such as inventory shortages and payroll costs, or for growth efforts, like expanding into new markets or launching new products or services.
Key features:
Short repayment terms: They're a good option if you need cash quickly and want to avoid being tied to a long-term loan.

Faster funding process: Short-term business loans can be funded much quicker than traditional ones.

Higher interest rates: Short-term business loans typically have higher interest rates than conventional business loans.
For more information about how short-term business work, see "Everything you need to know about short-term business loans".
3. Invoice factoring
Invoice factoring is like selling your pending payments for immediate cash.
Imagine you have a business and many customers yet to pay you. Instead of waiting for those payments, you can sell these pending payments, known as invoices, to a particular type of company called a factoring company.
The factoring company immediately gives you money for those invoices, which you can use immediately. Later, when your customers pay their bills, that money goes to the factoring company. The good part is that this isn't a loan, so it doesn't lower your credit score. It's a handy way for small businesses to get cash fast instead of waiting for their customers to pay.
For example, let's say a business sells goods or services to a customer with terms of 30 days. The business invoices the customer for $10,000. The business can then factor the invoice to a factoring company, which will pay the business $8,000 upfront. The factoring company will then collect the full amount of the invoice from the customer ($10,000) and keep the difference ($2,000).
Key features:
Immediate access to cash

More flexibility in payment time for your clients

Can help manage cash flow

High costs and interest rates
Invoice factoring can be a good choice, especially if long receivables are part of your typical business cycle.
4. Equipment financing
Equipment financing is like a loan for buying the tools or machines you need for your business. The cool part is that the equipment you buy is used as security for the loan.
Let's say you want to buy some machinery worth $10,000. With equipment financing, you could get a loan to cover that entire amount. You'll repay the loan over time, along with some extra money (interest).
Some lenders also cover extra costs like delivery, setup, and warranties. They could give you more than 100% of the equipment's value to cover these additional costs. For example, you could get $12,500 for your $10,000 machine, with the extra $2,500 going towards these additional costs.
Key features:
Equipment financing can provide competitive interest rates and long terms (10 years for equipment purchases).

You don't need to rely on personal credit, time in business, or other collateral to qualify. 

Tax savings
You can access equipment financing through online lenders, banks and credit unions, and SBA lenders, among other equipment financing companies.
5. Line of credit
A small business line of credit is similar to a credit card. Instead of getting a big chunk of money all at once, like a loan, you get approved for a certain amount you can use over time, just like the credit limit on your card.
The main difference is that you can use the funds for any business expense. Unlike a loan, you can pay interest once you use the money. Also, as you pay it back, that same amount is available for you to use again.
Think of it like a safety net for your business. The lender will limit how much you can borrow. The interest starts to pile up only when you start using the funds, and you can borrow again as you pay off your balance.
For example, let's say a business is approved for a line of credit with a limit of $50,000. The business can borrow up to $50,000 but only pays interest on the amount of money it borrows. If the company borrows $30,000, it will only pay interest on $30,000.
Key features
Offers flexibility in borrowing and repayment.

Only pay interest on the amount borrowed.

No collateral is required, which means your businesses do not have to put up any assets as security for the loan.
How to get a business loan with bad credit
Obtaining a business loan with poor credit may appear complicated, but it's possible with proper planning. Being proactive is crucial if you're willing to face potentially elevated interest rates and capital costs. Here are some significant aspects to think about to enhance your chances of being approved for a business loan: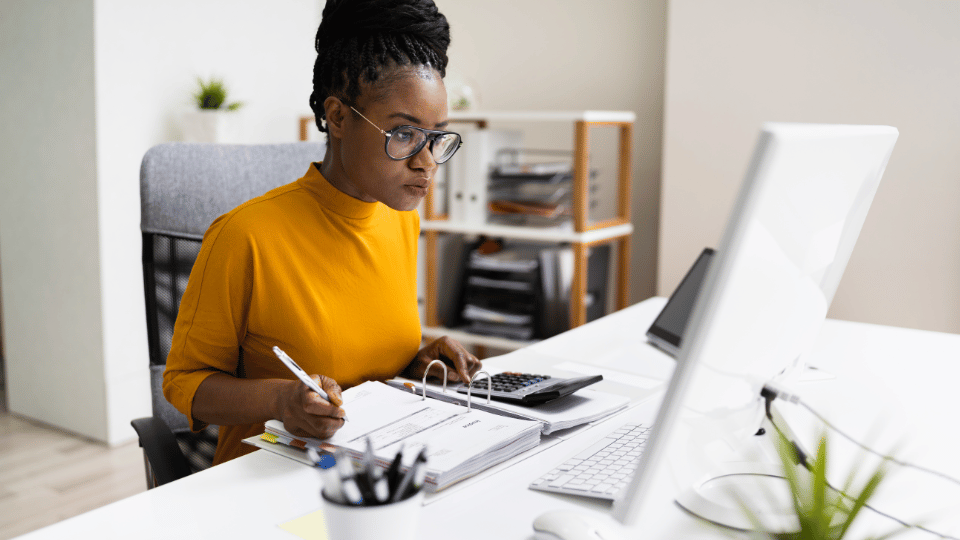 1. Check your credit score 
Assessing your credit standing before initiating any business financing applications is crucial, as this is the snapshot that potential lenders will evaluate. Personal credit scores can be conveniently obtained for free from Experian USA, requiring details like your Social Security Number and contact phone number.
To access your business credit score, you will likely need to supply specific information, including your business name, ZIP code, and a valid email address associated with your business. You can get your business credit scores from leading bureaus such as Experian, Equifax, and Dun & Bradstreet.
2. Improve your credit score to get better rates
Improving your credit score is crucial to increase your approval odds. Here are a few ways to improve your credit score:
Register your business and obtain an EIN and D-U-N-S number.

Manage your credit accounts responsibly by making timely payments and lowering your credit utilization.

Consider consolidating or paying off existing debts to reduce your credit utilization and increase your credit score.
3. Shop around and choose the best financing
Shopping around is essential when seeking a business loan with a lower credit score. You might have fewer choices, but you can still find a good deal. Key factors to guide your decision include:
Interest rates and costs of capital: Business loan Annual Percentage Rates (APRs) represent the total cost of your loan - this includes both the interest rate and any additional fees. The APR for business loans sourced from banks or credit unions can typically start as low as 3% but might climb up to 11%. It's essentially your loan's 'price tag', showing you the total cost upfront.

Repayment terms: Small-business loan terms are the timelines set for you, the business owner, to repay the borrowed funds and any interest. These terms, often called repayment periods, can range from a few months to 25 years. The exact duration will depend on the funder and the specific type of business loan you opt for. Think about whether the repayment plan suits your business budget. Long terms can make monthly payments smaller but may cost more in interest.

Speed of funds: How quickly can a lender provide the necessary funding after your loan application is approved? This can be a critical factor if your business urgently needs cash. Consider that some funders can get the money to you within a few days, while others may take weeks. Depending on the urgency of your financial needs, the speed of funds could be a deciding factor in choosing your lender.

Eligibility requirements: Ensuring your business meets the specific criteria the lender sets before applying is crucial. This will save you time and effort and avoid potential rejections. Some lenders may cater specifically to small businesses or those with bad credit, while others might only consider well-established companies. Understanding these requirements can help narrow down the best funders for your situation.

Reputation: Stick with lenders who are well-known and respected. They should be clear about their terms and fair to borrowers, including those with poor credit.
4. Prepare your business loan application
A well-crafted business plan is essential when applying for a business loan, especially if you have bad credit. Think of it as a roadmap that outlines your business's offerings, target customers, financials, and marketing strategies. Along with your business plan, you may need to provide financial records and any other documents requested by the funder. For more information on business loan requirements, check out the "Business loan requirements: What you need to know" guide. 
It's important to remember that every business and financial situation is different, so finding the best solution for you is key. 
5. Time to apply for the business loans
You've done your homework, compare your options, and now you're ready to apply. Having all your documents in order can help speed up the process and increase your chances of approval. Stay organized, be thorough, and you'll have your application submitted in no time!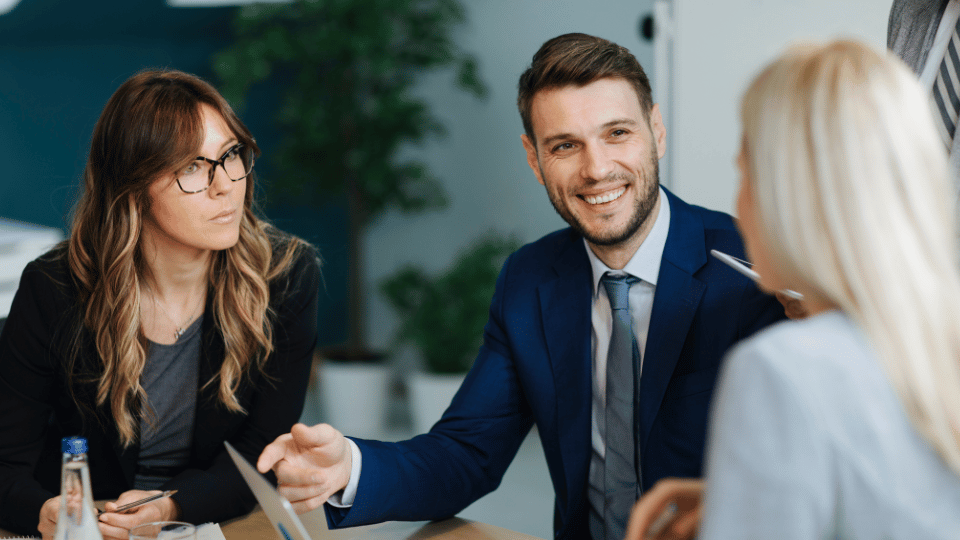 Access fast working capital with One Park Financial
If you're running a business at least three months old and earning at least $7,500 in monthly revenue, you could prequalify for our fast working capital. At One Park Financial, we aim to empower small businesses regardless of their credit history. We've already helped thousands of companies from various industries secure the funding they need to grow and thrive.
Don't let bad credit hold you back. With One Park Financial, you can start your journey toward funding your business today. Please complete our online form to prequalify and take a step closer to realizing your business dreams. At One Park Financial, we're all about making success happen together!
Disclaimer: The content of this post has been prepared for informational purposes only. It is not intended to provide and should not be relied on for tax, legal, or accounting advice. Consult with your tax, legal, and accounting advisor before engaging in any transaction.