Women leaders, it's time to keep it up and inspire those around you! You have the potential to start a business in whatever industry. This article is just a means to encourage you to understand the top businesses where women are already thriving and those industries where women are needed. 
Why more women are becoming entrepreneurs
Women entrepreneurship is on the rise! Yes, there are currently 13 million women-owned businesses, 42% of all businesses in the United States according to The 2019 State of Women-owned Businesses Report by American Express. . Together they employ 9.4 million workers and generate a revenue of $1.9 trillion,  according to recent U.S. Census Bureau data adjusted by Gross Domestic Product.This means that even with gender inequality in executive positions and a salary gap, women have paved their own way to success.  
Women are the best when it comes to generating profitability. A recent five year-period study proved that "in terms of how effectively companies turn a dollar of investment into a dollar of revenue",  women-owned businesses generate 78 cents for every dollar in funding.
This is twice as much as male-founded companies, with a revenue of just 31 cents per dollar of investment. So yes, when women squeeze the most out of their opportunities, they really can make the most profitable lemonade! 
What businesses can I start as a woman?
We're here to encourage and pave women's way into success with new business ideas this year! A more purpose-driven female energy could help us solve current challenges in the executive corporate world. Why? Women can be game-changers. They typically hire a more diverse workforce, generate a rich work environment, and become more retable to employees and customers themselves. This is because of all the great leadership qualities women already possess.
That said, let's review the top business ideas for women to invest in this year:
1. Industrial and Interior Design 
Our home has become the focus of our lives since COVID-19 began, and the interior design sector is on the rise! This is excellent news because approximately 69% of all interior designers are women. Women entrepreneurs in this area have also been drastically revolutionizing the interior design industry with fresh ideas based on design and sustainability. 
Interior Design Services Examples:
Home décor 

Office décor 

Sustainable interior design 

Industrial design 
2. Graphic Design Industry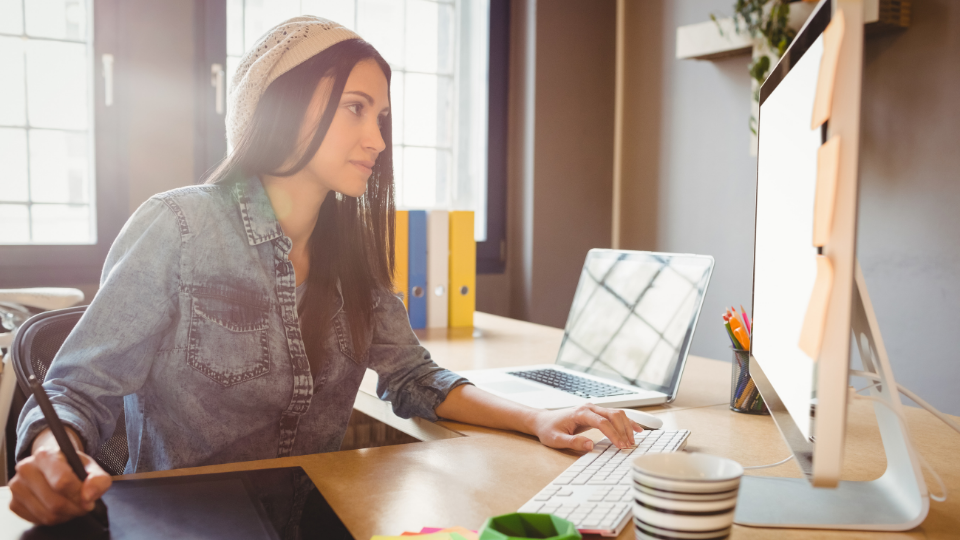 Right now, 60% of all graphic designers are women, many of whom have already become aspiring entrepreneurs. Graphic design is often a good choice that allows more flexibility in execution and timing. 
Graphic Design Services Examples:
Branding 

Logo design 

Web design 
3. Wellness Industry
The second-largest sector of women-owned businesses, investors and entrepreneurs, and practitioners in the wellness sector. According to a study by the Global Wellness Institute, this $4,5 trillion industry has grown 10.6% worldwide only between 2013-2015. 
The most significant economic player in this industry is personal care, beauty, and anti-aging, valued at $1.1 billion, but there are also a lot of exciting areas to discover. 
Wellness Industry Services Examples:
Personal Care, Beauty, and Anti-Aging 

Nutrition and healthy eating 

Wellness Real Estate

Personal Care, Beauty, and Anti-Aging 

Fitness and Mind-Body practices

Preventive Medicine 

Traditional & Complementary Medicine 

Spa Economy

Workplace Wellness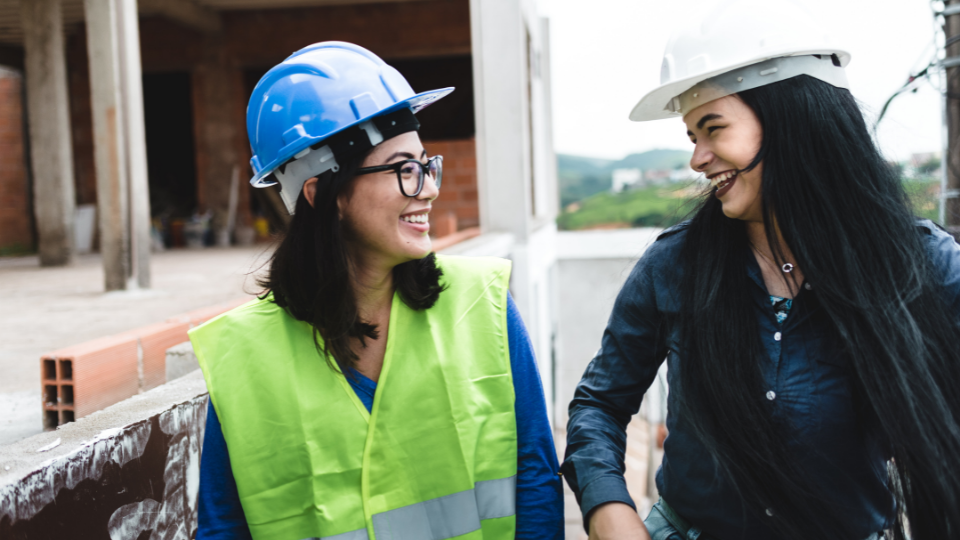 4. Construction and Infrastructure Industry
According to the Bureau of Labor Statistics about women, women make up less than 10% of the construction industry. Moreover, the number of women leading this industry is even smaller. For example, there is only one woman for every 100 workers in the front line of construction sites. 
If we also include architecture in this sector, we'll find that there's also a gender gap. For example, even if half of all architect students are women, only 17% have registered to work, according to the U.S. Bureau of Statistics. Despite this data, more women in this industry are promoting other women to step up and follow in their footsteps. This is a great idea because construction industry jobs are expected to rise by 2 million this year! So why not hop on this opportunity bandwagon?  
Construction and infrastructure industry services:
Construction 

Remodeling 

Contractors 

Architecture

Civil Engineering 
5. Fashion Industry
There are more women workers and consumers in this industry, but ironically enough, it is still being led by men. This might come as a big surprise to many because  80% of all garment workers worldwide are female, and women spend 226% more than men in clothing than males.
But according to a recent survey by Parity, 85% of graduating majors from top fashion schools are female. Still, only 12,5% of fashion CEOs are women, and only 26% are on leadership boards. 
There's no doubt that women are qualified and motivated. Now it's time for our society to support them on their way to the top, providing them with that competitive edge they need to manage the industry they dominate the most. 
Fashion Industry Services Examples:
Retail

Fashion manufacturing

Design 

Fashion education 

Fashion content generation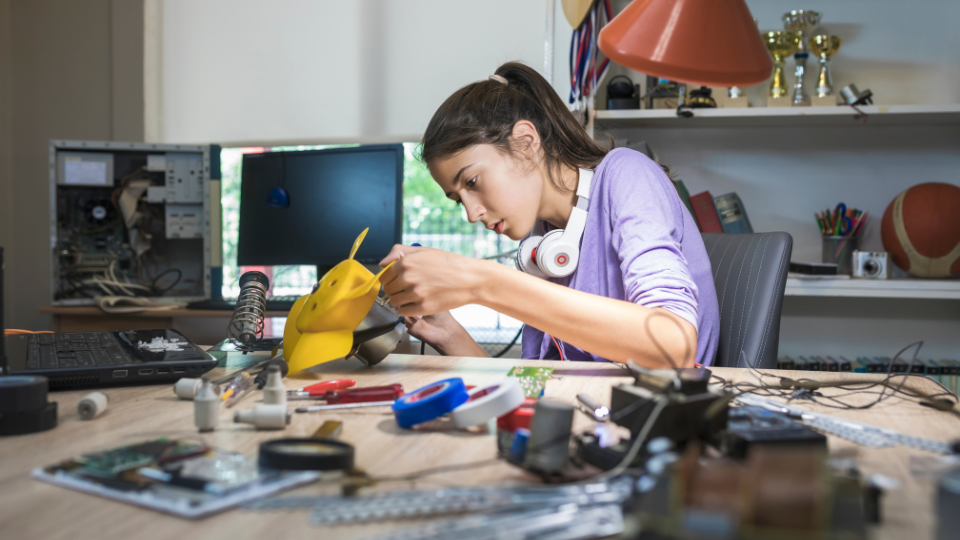 6. Technology Industry
When women lead the technology industry, amazing things can happen! For example, private technology companies where women are in charge can reach a return on investment of 35% than companies led by men.
Imagine the outcome if more women joined the tech revolution? According to Women in the United States Workforce, women hold less than 30% of executive, senior-level, and management positions of the S&P 500 CEOs.
This means that there's lots of work that needs to be done here. It's time to start integrating that feminine field for curiosity, innovation, and creativity in one of the most important industries of our time. 
Technology Industry Services Examples:
Software industry and coding 

Gaming design 

Research 

Technology retail

Technology education 
Access to working capital for women entrepreneur
Women often have trouble when it comes to access to traditional funding. Only 25% of women business owners seek business financing, which means they often feel highly discouraged to seek working capital. Not only that, when it comes to venture funds, women receive just 7% of all funds for their startups. 
If you're looking to get working capital and you've already been three months in business, why not reach out and connect with One Park Financials' funding programs?
One Park Financial's business funding programs work to give entrepreneurs with more than three months of operations and at least $7,500 in monthly revenue the working capital they need to make it happen- fast. Our funders specialize in providing options designed to meet the needs of small businesses. We're more concerned about your business's potential than your credit score. So, check if you pre-qualify in minutes here and launch your business for success this 2022!