Yes, your business might look profitable on paper, but does that mean that it's successful? Did you know most small businesses fail because they experience cash flow problems?
First let's talk about cash flow. Simply put, the difference between your available cash at the beginning of an accounting period and the end of it. This includes cash from sales, loans, investments, and the sale of assets. And later dig in further into how you can keep your cash flow strong and your small business thriving. And remember, when you ivest in your cash flow, you're investing in your business's growth. .
What is a cash flow statement?
A cash flow statement is a summary of the cash (and cash equivalents) that is moving into and out of a business. It indicates whether a business can meet its financial obligations. It is different from the profit statement, as profit, sometimes called "net income" is the money that is left over after you have met your business financial obligations.
How do I calculate a cash flow statement?
For a small business, where you are not obligated to file cash flow statements, the process can be more streamlined than creating a formal statement. Review:
Accounts receivable: what are you owed and when can you realistically expect to receive it?
Accounts payable: what do you owe, and can you meet your obligations?
Shortfalls: Do you owe more than you can pay?
You may be able to track your cash flow on a basic spreadsheet, or you may want to use a small business accounting program that will run the calculations for you. We recommend hiring an accountant, to run down a comprehensive cash flow statement annually or even quarterly if your business is in a growth cycle (businesses can be faced with a lot of expenses when they are seeing significant growth, and at the same time may be waiting for invoices to be paid). Ask a trusted financial expert about the best way to keep a detailed record of your cash flow.
What is Cash Flow Positive and Cash Flow Negative?
Cash Flow Positive indicates that you have more money coming into your business than what is going out. Cash flow negative means that more money is going out of your business than you have coming in. This can happen if your business is seasonal, if you've had to make a large purchase of equipment or inventory or are growing rapidly. Or your clients/customers may not pay their bills on time or may make partial payments. There are other reasons too, but essentially Cash Flow Negative happens when you don't have immediate access to the funds you need to meet your basic business financial obligations such as payroll, rent, utilities, vendor payments, etc.
How often should I do a cash flow statement for my small business?
Consider tracking it month-by-month for the first two years or so. Eventually you may want to move to tracking quarterly. During times of growth or slow cycles, you may want to look monthly to catch any evolving issues before they become problems. Situations to watch for include always needing to wait for payments from customers before you can pay your own bills, consistently paying your bills late, and when your accessible funds do not seem to align with your business' profit and loss statement.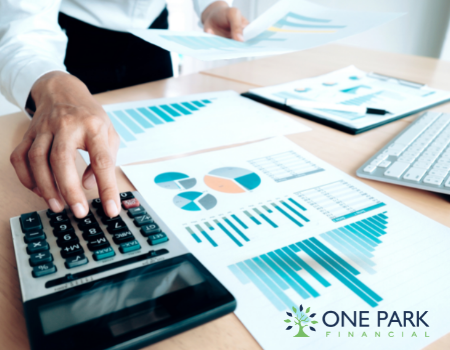 Useful tips from our financial experts on securing cash flow through working capital:
1.Invest when you're on the right track. If you're feeling confident about where you're headed, let's enhance that growth by boosting production with new equipment or manufacturing material.
2.Plan two steps ahead of the game. Dedicate time to analyze the market trends, organize your next moves and plan out the next time you'll need capital.
3.Don't Wait Until It's Too Late. Prevent your business from becoming risky due to lack of cash flow or poor business planning. Secure funding now and secure your future.
4.Talk to us! We'll give you tips on coming up with a detailed plan that clearly outlines when and why you will need the extra funding. We're here to help you every step of the way along your business journey.
What can I do to fix a cash flow problem?
If your small business frequently experiences a cash flow crisis, take remedial action to address it. You may also want to talk to a financial professional, attend small business financial workshops, or find a mentor.
If you rarely have cash flow concerns, chances are your cash flow problems are caused by bad timing. A short-term loan or line of credit from a bank can be an option that gets you through a rough spot. However, small business bank loans are rarely fast or easy to get, especially if you don't have an excellent credit history and a detailed business plan.
If you don't qualify for a bank loan, or need funding within days instead of weeks, consider looking into alternative funding sources. These funders offer options designed to meet the needs of smaller businesses. Business owners don't need to have perfect credit scores to be approved, alternative lenders are more concerned about your ability to pay now than your past credit history. And the application and approval process typically takes minutes, not months.
One easy way to get the process started is by getting pre-qualified by One Park Financial, a company that focuses on helping owners of small and mid-sized businesses access funding. Visit oneparkfinancial.com or call (866) 275-3916 and connect with a funding expert to discover the options that make sense for you and your business.
Disclaimer: This material has been prepared for informational purposes only. It is not intended to provide and should not be relied on for tax, legal, or accounting advice. We suggest consulting with your tax, legal, and accounting advisor before engaging in any transaction.