Retail marketing pertains to retailers' strategies and tactics to attract customers and drive sales. As a retailer, you might wonder how to successfully increase revenue without cutting into profits and wasting advertising dollars. But if you wisely invest a portion of every dollar your business spends on marketing, you can multiply your sales. The following sections explore proven marketing strategies that attract customers and drive sales for your retail business. 
What is Retail Marketing?
Retail marketing is the process of attracting customers and increasing in-store sales. Four key fundamentals to retail marketing, also known as the four Ps, are Products, Price, Place, and Promotion. After choosing the products, which are the goods you sell, you need to select competitive yet profitable prices. Next, decide the place your products will sell from and where to advertise them. Then you can start promoting them via retail marketing to engage customers and achieve sales. There are three main kinds of retail marketing: store-based, non-store-based, and digital campaigns. 
Types of retail marketing
You will need multiple efforts and platforms to launch different marketing campaigns and maximize your sales and customers. The following sections explain how you can market your products within the three categories of retail marketing.
Store-based retail marketing
Marketing near or inside your retail location convinces customers to buy. Such store-based retail marketing makes your value offer apparent before would-be customers enter. Some in-store strategies to draw customers include psychological tactics, promotional deals, product placement, interactive displays, samples, and loyalty promotions. Below are more details:
Samples: Offering free samples to customers as they complete their shopping trips increases sales of new or high-demand items while creating a rewarding experience. 
Employees: Your employees are your greatest asset; polite, well-trained, happy staff increase your potential for in-store profits. Since training new employees is more expensive than keeping existing high performers, you'll want to provide benefits to keep the best. 
External Advertising: No need for an expensive, giant billboard when you've got a storefront that people pass by every day. Use your window space to create beautiful, themed displays, sidewalks for road signs and flags, or parking lots to develop seasonal booths to attract more attention.
Non-store-based retail marketing
Create a positive and memorable brand presence that reaches farther than the touch of the sun's rays. Anything done outside your store to obtain sales is "non-store-based marketing." Businesses can use several strategies (especially locally) to bring attention to their brand and attract potential customers. Standard methods use TV, radio, or newspaper ads, but donating to charities, creating popup stands, or handing out coupons at local events are also effective. Ways to win over customers include:
Pop-up events
What if you could create demand for your store out of thin air? Displaying your products at local events can expose your products to hundreds of new people daily. 
Find local events to set up booths, showcase your best products, and demonstrate excellent customer service. 

Lean on heavy branding to make every temporary booth recognizable and stand out against the competition.

Distribute samples and coupons to create free word-of-mouth marketing.  
Traditional marketing
Digital marketing will only reach some of your most valuable customers. Try some traditional marketing strategies to go broader and older audiences:
TV is still an excellent tool for legitimizing your brand and increasing exposure (especially locally).

Press releases or newspaper ads are affordable, low maintenance, and yield high returns since they target more established markets (the kind with retirement funds).

Referral rewards programs: People trust word-of-mouth advertising more to hear about a business. You can't pay people to talk about like your company to friends, but you can offer incentives by giving discounts or rewards to customers that bring new people. 
Digital retail marketing
Don't just advertise; create value. With over 60% of the planet's total population using social media and nearly half of the world shopping online, digital marketing is no longer optional for successful marketing. Content management systems (CMS) like Wix or Shopify make it easier than ever to create websites. Social media giants like Facebook and Google offer pre-designed ad campaigns, and consumers are more likely than ever to give out their phone numbers to brands.
Over half of small businesses are part of the $602 billion per year digital marketing industry, and more are joining every day. Some cost-effective strategies to create breakout digital marketing campaigns are the following:
Social media: Create a company social media account with thousands of followers simply by hiring a young photographer to post product slideshows and generate hype for special events, offerings, and product releases. Many young, aspiring professionals have years of experience building a social media following and will love to use their knowledge and skills. 

Influencers: Making product endorsement deals with successful Internet personalities is the closest thing to outright buying word-of-mouth advertising, as is legal. Surveys show young adults have even begun to consider influencers like podcasters as actual friends, so a legitimate endorsement from a friend is word of mouth. Reach out to smaller, local influencers to increase your local presence. With contracts and NDAs, it's similar to sponsoring a radio show, especially with podcasters. 

Website: Your business needs a portal to showcase what makes your company unique. Easily create a website using a CMS that offers customizable packages without hard coding skills. Or try hiring a pro to set up the initial site, and if they provide search engine optimization, let them work their magic. Aside from adding content, you'll only need occasional (monthly) maintenance. Hire a copywriter to add new products (they'll likely have CMS experience) or write blogs. Update your website with keywords to increase your ranking on Google and put you above your competitors.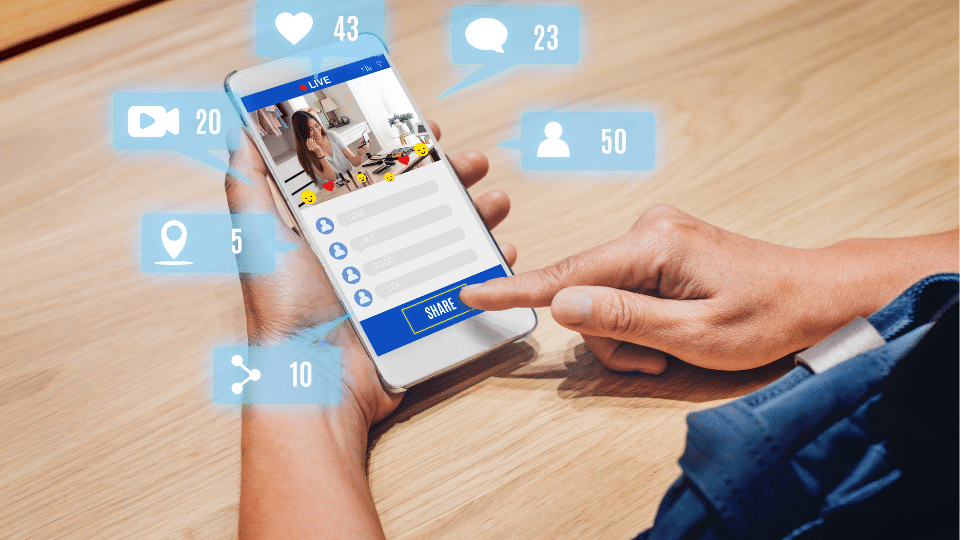 Digital marketing makes a company three times more likely to increase revenue and grow its business. But with sales data, you will know what works and doesn't. While crucial, the combined expenses of SEO maintenance, web development, and influencer deals add up fast while you wait for that sales increase. If you need more capital now to increase future revenue, you can't just time travel to the future and borrow money from your more successful self.
But you can find advertising funding with only a three-minute form. It's not quite time travel, but once you fill out our form showing three months of $7,500 in revenue each month, you'll hear from a One Park Financial funding specialist in no time! Our professionals will explain how you can get the perfect financial boost to start your next marketing campaign so you'll never have to borrow from your future self.
Disclaimer: The content of this post has been prepared for informational purposes only. It is not intended to provide and should not be relied on for tax, legal, or accounting advice. Consult with your tax, legal, and accounting advisor before engaging in any transaction.