According to the US Senate Committee on Small Business and Entrepreneurship, minority-owned business owners have created more than 50% of the 2 million new businesses in the US these past ten years. Yet, despite this progress, there is still a disparity in access to funding, business possibilities, and other entrepreneurial development chances.
Read on to understand if your business qualifies and how to get a certification with access to benefits, incentives, and funding opportunities through Minority-Owned business programs.
What does Minority Business Enterprise mean in business?
A Minority Business Enterprise (MBE) is an American designation for businesses that are 51% minority-owned, managed, and controlled. A minority group member is an individual who is at least 25% Asian-Indian, Asian-Pacific, Black, Hispanic or Native American. There are more than four million minority-owned companies in the United States, with annual sales close to $700 billion.
Get certified as a minority business
If you are a minority, you've probably already jumped countless hurdles in funding your business. As a minority-owned business, you can access federal grants, mentorship, and contracting opportunities from private corporations. NMSDC has prominent corporate members such as Microsoft, Starbucks, and Johnson & Johnson willing to invest in minority entrepreneur growth. 
Many private programs won't ask you for certification, but that might not provide the same opportunities. 
How to get certified as an MBE?
The minimum requirements to qualify as an MBE with the National Minority Supplier Development (NMSDC) are the following:
Only United States citizens can apply.

Minority eligibility is established via document reviews, screenings, interviews, and site visits. Ownership, in the case of a publicly owned business, means that one or more minority group members hold at least 51% of the stock.

Your business must be a for-profit enterprise and physically located in the U. S. or its trust territories.

Management and daily operations have to be exercised by the minority ownership member(s).
Suppose your small business already meets these qualifications. In that case, the next step is to gather the required documents and fill out your application through a council affiliate closest to you. The required documentation varies depending on your type of business entity. You can check out what other documents you'll need here. 
How to qualify as a minority business under the SBA 8(a) program?
The US Small Business Administration (the SBA) also has a unique program to support entrepreneur minorities on their way to success. If your business qualifies, you'll have more chances to get federal financial aid. This is because its goal is to limit at least 5% of its contracts to socially and economically disadvantaged businesses- in this case, minority-owned businesses. 
Here's what you'll need to qualify:
Be a US citizen.

Your business must be 51% owned and managed by a socially or economically disadvantaged group- minorities included. 

Have a personal net worth of $750,000 or less. 

As an owner, you'll have to have a 3-year average gross income of $350,000

$6 million or less in assets

Demonstrate good character. 

Potential for growth according to SBA standards. 
You can start the free certification process online. But first, you need to create a profile on the System for Award Management.
Benefits of a Minority-Owned Business Certification
1. Access to government aid and grants
You've unlocked access to federal government aid and grants if your business has been granted federal certification as a minority business. So, let's see which one best hits the spot for you: 
MBDA Grants and loans: You can access more than 1,000 grant programs and around $500 billion in MBDA Grants. Before applying for any MBDA grant on the Grants.gov site, you'll have to get a unique DUNS identifier number and register at SAM.gov. You can get information about the 5-step application process.
NMSDC Growth Initiative: This initiative connects minority managers and owners that stand day-to-day in their firm's operations with access to equity capital. Learn more about the qualification process and apply. 
Business Consortium Fund: NMSDC-certified businesses can get exclusive access to financing programs, micro-loans, and consulting opportunities through the investors that choose to participate with the National Minority Supplier Development Council Business Consortium Fund, Inc.
2. Free workshops, training, and coaching opportunities
There's still a significant wealth gap between white households and minorities. According to a Pew Research Study, the median wealth of white families is 20 times that of black homes and 18 times that of Hispanic households. This wealth disparity often causes a lack of financial means to invest in educational opportunities.
Thankfully, there are many business management workshops available for minority entrepreneurs. 
The 8(a) Mentor-Protégé Program: There is nothing better than getting personalized guidance to meet all SBA requirements and qualify for federal aid. This option also connects you with entrepreneurship classes, marketing tips, and counseling.
NMSDC Educational programs: The NMSDC promotes several programs aimed at specific demographic and age groups, such as:

Emerging Young Entrepreneurs (EYE): This year-long program provides follow-up and training from corporate sponsors for minority entrepreneurs ages 19-35. 

NMSDC Scholarships: NMSD has different scholarship opportunities for those certified as Minority-Owned Entrepreneurs. These educational programs include The Center for Excellence, AMEP, and AMEP.
Other University and private programs for minorities are the following: 

The Minority Business Executive Program: The State of Washington offers a course to help minority business owners finance management, strategy, technology, operations, and marketing. 

Chase Advancing Black Entrepreneurs: Free on-demand online classes, resources, and training sessions specifically aimed at black entrepreneurs. 

Tuck Diversity Business Program: Offers mentorship and guidance from Ivy League teachers that are also entrepreneurs. It is a program to re-think how we do business and achieve work-life balance in the demanding minority entrepreneur lifestyle.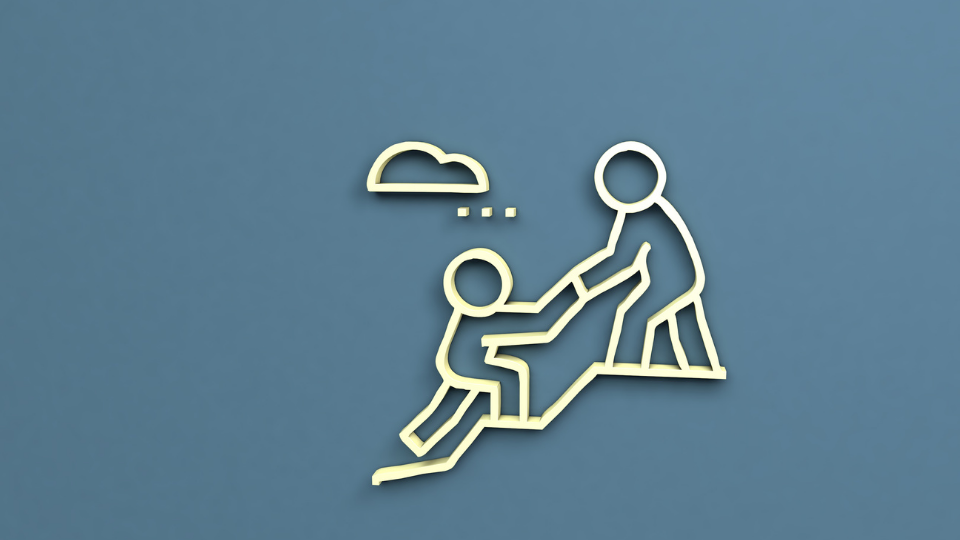 3. Opportunities to network and connect with minority-owned businesses
4. Access to financing and working capital
Minority-owned businesses are the fastest-growing sector in the US, but sadly, there is a significant barrier that gets across reaching their full potential- access to working capital. Because of the lack of funding options, minority entrepreneurs count on short-term debt to finance their businesses. After being denied credit from traditional entities, they turn to revolve credit lines or personal credit cards. 
We have a better option! One Park Financials' working capital programs. We've been working with minority-owned businesses for more than a decade. What makes us different? We provide guidance, quality customer service, and a fast, seamless online funding experience. 
You can pre-qualify in minutes here. We'll connect you with one of our funding experts who will provide more information about many of our best-in-class benefits, such as flexible payment terms and no collateral required!